Main content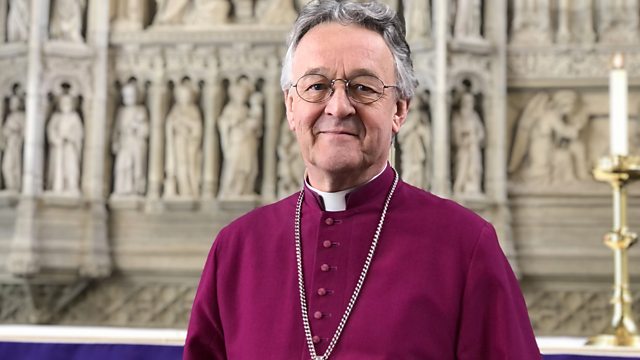 The Most Revd John Davies, Archbishop of Wales.
In this week's religious affairs programme, Roy Jenkins talks to the Most Revd John Davies Archbishop of Wales, who retires today (May 2nd).
Today (Sunday May 2nd) the Most Revd John David Edward Davies will preside and preach at his final service in Brecon Cathedral before retiring after 13 years as Bishop of Swansea and Brecon, and three and half years as Archbishop of Wales. But in those few years leading the Anglican Church in Wales, the workload has been extra heavy. Apart from ongoing issues - such as the decline in church attendance, ageing congregations and environmental issues, there have been the ravages of the Covid 19 pandemic. Archbishop Davies has had to lead his church's response, and adapt its ministry and pastoral care, not least to the bereaved,
The Archbishop's departure comes at a critical time for churches as lockdown restrictions are gradually eased. In conversation with Roy Jenkins, the Archbishop reflects on the highs and lows of this leadership role, the pandemic and the church's response. The Church in Wales hasn't been alone in having to quickly grasp internet technology, not least for online worship and meetings. He considers how the pandemic will shape the church's ministry in the future.
Last on
Broadcasts

Podcast
Religious affairs programme, tackling thorny issues in a thought-provoking manner