Main content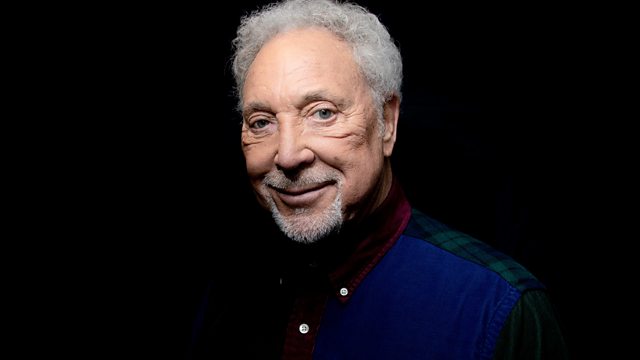 Peter Capaldi, Zoë Wanamaker and Sir Tom Jones
Peter Capaldi and Zoë Wanamaker tell Zoe about their latest acting roles, where they join a rotating cast. Plus Sir Tom Jones has live music recorded at home.
Peter Capaldi and Zoë Wanamaker talk to Zoe about their new roles in Constellations at the Vaudeville Theatre in London. The Donmar Warehouse Artistic Director Michael Longhurst will revive his acclaimed Royal Court, West End and Broadway production of Nick Payne's play which will run across the summer. In an innovative producing model, devised in response to the pandemic, four brand new casts will take turns to journey through the multiverse exploring the infinite possibilities of a relationship; each refracting the play afresh. Peter Capaldi played the Twelfth doctor in Doctor Who, and ferocious spin doctor Malcolm Tucker in four series of The Thick of It (for which he won a BAFTA) and film spin off In the Loop. Zoë Wanamaker CBE has worked extensively on stage and screen. A nine-time Olivier Award nominee, she won for Once in a Lifetime and Electra. She has also received four Tony Award nominations for her work on Broadway; for Piaf, Loot, Electra, and Awake and Sing!.
Sir Tom Jones has live music for Zoe and chats to Zoe about his brand new album Surrounded By Time. Having begun working with producer Ethan Johns on 2010's much admired Praise & Blame, the partnership has continued over the subsequent decade and become his longest musical collaboration. Surrounded In Time reflects that relationship and has produced Tom's most personal collection of songs to date - delving deep into his youth as well as the more recent past, producing an intimate body of work with a still-relevant narrative as it traverses an ever-changing musical landscape.
Along with Adam Porter on news, Richie Anderson on travel and Mike Williams on sport, she and the team have the best start to your morning. With celeb guests, quizzes, headlines, tunes chosen by listeners, and more music that you can shake a glitterball at!
There's also a daily Pause For Thought with Rev Richard Coles and listeners on the line, as Zoe entertains the nation with fun for the family!
Last on
Music Played
Four Tops

Loco In Acapulco

Their Greatest Hits.
Telstar.

Electric Light Orchestra

Sweet Talkin' Woman

Light Years - The Very Best Of ELO.
Epic.

Mary Wells

My Guy

Dancing In The Street (Various Artis.
Universal Music Tv.

Neil Diamond

America

Neil Diamond - The Jazz Singer.
Capitol.

S Club 7

Reach

Huge Hits 2000 (Various Artists).
Global Television.

Zara Larsson

Look What You've Done

Toto

Rosanna

Walk On - Hits From The Last 2 Decade.
Columbia.

Bay City Rollers

Bye Bye Baby

70's Number Ones Vol 3.
Old Gold.

Petula Clark

Downtown

The Ivor Novello Winners.
EMI.

Fleetwood Mac

Don't Stop

50 Years - Don't Stop.
Warner Bros.
009.

Room 5

&

Oliver Cheatham

Make Luv

New Woman 2003 (Various Artists).
Virgin.

The Foundations

Build Me Up Buttercup

Million Sellers Vol.12 - The Sixties.
Disky.

Maisie Peters

John Hughes Movie

Lighthouse Family

Ocean Drive

Lighthouse Family - Ocean Drive.
Polydor.

Bananarama

Venus

Fantastic 80's - 3 (Various Artists).
Sony Tv/Columbia.

KC and the Sunshine Band

That's the Way (I Like It)

Disco Fever (Various Artists).
Global Television.

James Newman

Embers

(CD Single).
BMG Rights Management (UK).

ABC

When Smokey Sings

Now 1987 - The Millennium Series.
EMI.

Stevie Wonder

Uptight (Everything's Alright)

Dancing In The Street (Various Artis.
Universal Music Tv.

Paul Simon

Graceland

The Paul Simon Anthology (Disc 2).
Warner Bros.
1.

Tom Jones

No Hole In My Head (Radio 2 Session, 23 Apr 21)

Train

Drops Of Jupiter (Tell Me)

The Beatles

Here Comes The Sun

Mary J. Blige

Family Affair

Bruce Springsteen

I'll See You In My Dreams

Gibson Brothers

Cuba

Disco & Dance Party Hits (Various Artists).
BMG.
Pause For Thought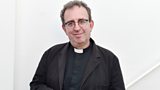 I'm just back from north Cornwall, four days in a converted barn on a farm near Penzance. It is a wild and beautiful place, and so far away I didn't arrive until after dark; and woke at dawn, slightly the worse for cider. 
I took the dogs out and stood on the cliffs, the sea breeze tousling my lockdown locks, looking like Poldark in a kagoule. And then, as the sun came up, I saw two fields away the house we had stayed in ten years ago, when we were not long together, and I had the recent widow's ouff, remembering a happiness that is behind you.
It's not a bad feeling, I just wasn't prepared for it, and all week I kept having deja vu, remembering a beach, a pub, a church.
And deja vu when I got talking to the couple who farm there, retiring after twenty seven years. It's a magical place I said, it must be a wrench to leave?
Yes, but happy memories abound, of their family, and the neighbours, and the place, west Cornwall, with its peculiar light and landscape and weather. People come here, she said, to heal, to gain strength, to be restored.  
Not just me. Her friend Esme from church put on the news one night and saw Grenfell Tower on fire, and knew she needed to do something. So she decided to open her doors and offer free holidays in Cornwall for survivors, the bereaved, those involved on the day, anyone who would like one. Brilliant idea, said her friends, and that was how Cornwall hugs Grenfell was born. "Ooh," I said, "we did something about it on Saturday Live", my other job on Radio Four. Hence the deja vu. 
The whole community got behind it, people with holiday accommodation, the fishing fleet, local businesses, churches, the Mousehole lifeboat, from Bude to the Scillies, and nearly four years later 500 people have come down from Kensington to Cornwall, many of them children, with few opportunities to get away from London and the shadow cast by the tower that was their home. 
"It's about giving them some new memories," she said, "good things they will want to remember, so there are not only bad things they would rather forget". 
It's a powerful idea, isn't it, to help people lay down good memories, so they can face forward, after loss, and start to live again. 
Broadcast