Main content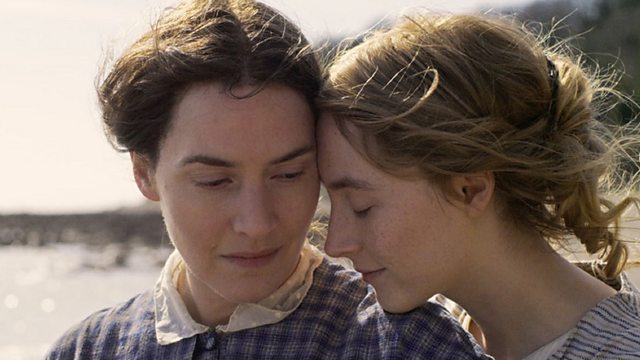 Ammonite; Jack Holden's play Cruise; Voices from the Peak
Review of Ammonite, which stars Kate Winslet as Mary Anning; Jack Holden's play Cruise, set in 1980s Soho; Mark Gwynne Jones celebrates the Peak Districk through word and sound.
Ammonite tells the story of fossil hunter Mary Anning and a young woman sent to convalesce by the sea who develop an intense relationship, altering both of their lives forever. Set in 1840's England and starring Kate Winslet and Saoirse Ronan. The British Council's Director of Film, Briony Hanson reviews.
In his early 20s, the actor and producer Jack Holden volunteered for the LGBT+ helpline, Switchboard. A decade on, his experiences there form the foundation of his new play, Cruise, which explores the impact of the 1980s AIDS crisis on the gay community in Soho.
Poet and performer Mark Gwynne Jones discusses his celebration of the landscape of Britain's first National Park as it marks its 70th anniversary, in Voices from the Peak, a journey through the Peak District in word and sound, featuring the atmospheres, wildlife and stories of a land rich in contrasts.
Presenter: Samira Ahmed
Producer: Timothy Prosser
Last on
Ammonite
Ammonite is available on Amazon Prime from 26 Mar, cert 15

Main image: Kate Winslet and Saoirse Ronan
Photo credit: Lionsgate
Broadcast