Main content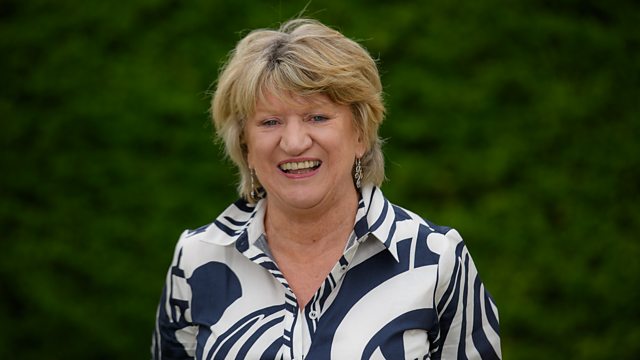 09/04/2021
Tha i beachdail, tha i beòthail agus tha i feitheamh ribh le taghadh ciùil. Morag is presenting her great choice of traditional Gaelic music.
Last on
Music Played
Murdo Dan MacDonald

A Pheigi A Ghràidh

CIANALAS.
CROFT RECORDINGS.
CCD-47.

Dàimh

Amadan Gòrach / The Amadan Quickstep / Bodach Innse Chrò

THE ROUGH BOUNDS.
DAIMH.
GIMCD 005.

Duncan Carmichael

Laoidh Fhearchair Eòghainn

Gary Sutherland Ceilidh Band

Ian Powrie's Compliments To Sir Thomas Wardle / Tam MacHail's March / Willie Johnstone Of Dunnydeer

Fight About the Fireside.
Gary Sutherland Ceilidh Band.
GSCD-001.

Rebecca MacDonald

Aodann Strathbhàin

Hamish Moore

The Back Of The Change House / Lucy Campbell's / Yetts Of Muckhart / Go Immediately / High Road To Linton

Stepping on the Bridge / Dannsa air an Drochaid.
Greentrax CDtrax 073.
CDTRAX-073.

John MacLeod

Stocainnean Daoimean

CIANALAS AN DACHAIDH.
SMITH/MEARNS.
SMR-071.

Eabhal

An Rìbhinn Donn / The Kilbrandon Jig

This Is How the Ladies Dance.
Eabhal.

Christina Shaw

Mo Laochan Air A' Ghille Dhubh

Ian Powrie With His Scottish Dance Band

Stool Of Repentence / David Ross / Irish Washerwoman

ON STAGE.
WAVERLEY.
ZLP2066.

Roddy Morrison

Fàgail Uibhist

Jenna Moynihan

&

Màiri Chaimbeul

Mo Rùn Geal Òg

Fiddlers' Bid

Peter D. Scollay / Merran's Rant / Da Kirk Stack

NAKED AND BARE.
GREENTRAX.
CDTRAX-227.

Emma MacLeod

Mo Mhac Ghràdhach

Phil Cunningham And Friends

Tam The Gun / Wee Michael's March / Ack Stirling's March

Phil Cunningham's Christmas Songbook.
Vertical Records.

Murdo Kennedy (Murdani Mast)

Mary Dear Mary

MURDANI MAST.
LEWIS RECORDINGS.
RCS 204.

Sgoil Chiùil na Gàidhealtachd

Maraiche Nan Cuantan

We're a Case the Bunch of Us.
White.
scgcd-006.

Jamie MacInnis

&

Paul MacNeil

Newmarket House

Fosgail an Dorus.
Bigs and Reels.
GRIP-101.

Ann MacDonald

O Cò Thogas Dhìom An t-Eallach

Altan

Bó Mhín na Toitean / Con McGinley's Highland / Seanamhach Tube Station

LOCAL GROUND.
VERTICAL RECORDS.
VERTCD-069.

Calum Kennedy

Fàgail Lios Mòr

Duncan MacCallum

&

Neil MacMillan

Australian Ladies: Cameron Highlanders / Australian Ladies / Neil Flaherty's Drake

Donnie Murdo MacLeod

Gàrradh Iain Eàirdsidh

Anam

'S Gann Gun Dìrich Mi chaoidh

RIPTIDE.
REDWING.
JVC-9034-2.

Dave Wood

&

Mike Vass

Stravaiger / St Kilda Wedding / Ledger's Lines / Billy's Jig

WAIT WHAT?.
GREENTRAX.
CDTRAX-349.
Broadcast