Main content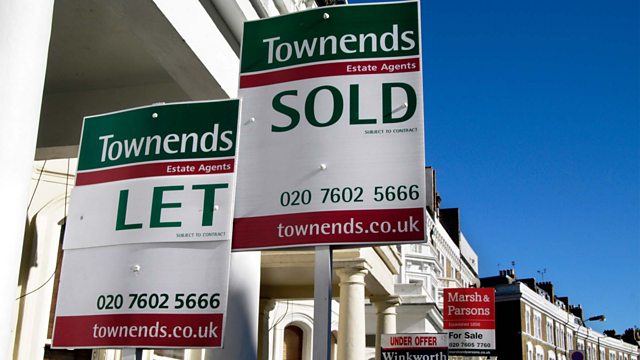 Disabled Jobs; Housing Market; Haircuts
The salons that are booked up for weeks - as people in England get ready for that much anticipated haircut.
Disabled people have been hardest hit by the pandemic. Not just because of the number of deaths, they've also suffered financially. The disability charity Scope say over a million disabled people who are out of work want to be in employment. Plus four out of ten disabled people who had a job at the start of 2020, had lost it by the middle of the year. We'll speak to the charity about that and also here from Laura who's in her 20s and is struggling to find work. Plus Justin Tomlinson - the Minister for Disabled People on the government's plan to make more help available.
The latest official figures on how many house sales are going through, show a big drop in those being processed compared to a year ago. In January we reported on figures from the Land Registry - they'd found house sales down in 2020 by more than a third. Sales of flats were even worse, they'd almost halved. Now figures for December and January 2021 are still much lower year on year, down by as much 18 percent for detached houses, and 38 percent for flats. Experts say there's a big backlog and delay thanks to high demand driven by the stamp duty holiday. We'll speak to Michael Ball - Professor of Urban and Property Economics at Henley Business School, Beth Rudolf from the Conveyancing Association as well as get a response from the Treasury.
And in just a few days time, the government road map for easing lockdown in England will move into the next phase. From Monday, people can visit a non essential shop for the first time in months and people can get a haircut. We'll speak to a hairdresser who's already booked up until May and a toy shop owner who's changed what he's selling ready for the reopening.
Presenter: Winifred Robinson
Producer: Jess Quayle
Last on
Chapters
Government help for disabled jobseekers

Government help for disabled jobseekers

The government has announced extra help for disabled people looking for work

Duration: 10:50

Personal marketing

Personal marketing

Brands are working hard to keep us buying using personal marketing

Duration: 04:26

Online delivery depots

Online delivery depots

As online deliveries grow more depots are being set up all over the country

Duration: 07:17

High street reopening

High street reopening

A catch up with independent shops that are set to reopening on Monday

Duration: 07:13

Housing market

Housing market

House sales have fallen due to the long waiting periods for sale completion

Duration: 08:34

Broadcast