Main content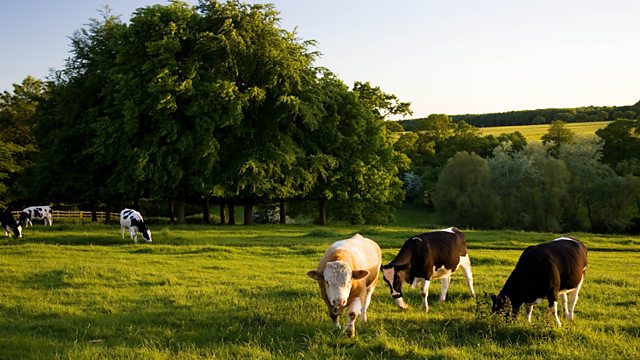 06/04/21 Protecting National Parks; Farming Apps; Shows and No Shows; Smallholder spring.
Call for new byelaws to protect Dartmoor National Park. High-tech apps that help farmers. The show must go on - but not for everyone. A smallholder's new beginnings.
As lockdown eases National Parks are bracing themselves for an influx of visitors. During the pandemic there have been problems with wild camping, rubbish, barbecues, illegal parking and dogs off leads. Dartmoor National Park wants to introduce tougher new bye-laws and on-the-spot fines. It's working with the police to have special constables and park marshalls who'll liaise with visitors and make sure they're sticking to the rules.
Younger farmers are embracing new technology and using apps for everything from telling them when their cattle are ready to send to market or how to ensure they're complying with rules on spraying fertiliser and pesticides.
A tale of two shows... in an ordinary summer there's an agricultural show or a county show every week , but this year the decision to go ahead with events is far from straightforward. The uncertainty of coronavirus restrictions, the cost of cancelling, and losses from last year has lead the organisers of two big shows to come to very different conclusions. The Royal Cornwall Show's been cancelled, but The Great Yorkshire Show is going ahead.
In spring the countryside's full of new life, but it seems this year there may also be a few more small holders too. Steve Colledge worked on a farm in the Vale of Glamorgan when he was a teenager and ever since he's wanted his own flock of sheep. It took the pandemic to make him realise, there's no time like the present. He's not alone, his local smallholder society has seen an increase in membership over the past 12 months.
Presenter = Charlotte Smith
Producer = Rebecca Rooney
Last on
Broadcast