Main content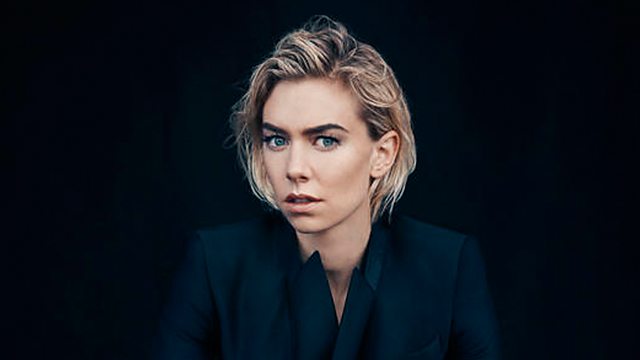 Award-winning actor Vanessa Kirby; Sexual harassment, assault & abuse in schools
Vanessa Kirby, award-winning actor in her new film 'Pieces of a Woman'; 'rape culture' in schools.
There are widespread allegations of peer to peer misogyny, harassment, abuse and assault of girls in schools. This eruption - which has been bubbling since last week - has been described as the potential me too moment for schools - as pupils flock to a website called Everyone's Invited which was set up last year as a place where victims can post anonymous accounts of abuse they had suffered. It has now received more than 7,000 testimonies - including accounts from children as young as nine.
Many of the accounts are about sexual harassment, abuse or even rape in schools or involving other school pupils. There is some discomfort about what some children being invited to shame each other and the idea of allegations of rape culture flying about - tarnishing lots of innocent boys with the same brush. But at the same time - schools have been accused of covering up sexual offences to protect their reputations and girls have said their reports have been ignored. A police helpline is now being set up to report incidents, after thousands of allegations were posted, most of them about the behaviour of other pupils.
What should schools, the police and parents do next?
Vanessa Kirby is perhaps best known for her award- winning portrayal of Princess Margaret in in the first two series of 'The Crown'. She's now receiving rave reviews for her performance in the film 'Pieces of A Woman'; which you can watch now on Netflix. She has just been nominated for the best actress award at the OSCARS and at the BAFTAs. An important but devastating story - not often told on screen but one that unfortunately a number of women can relate to. Vanessa joins Emma to discuss the film.
Presenter: Emma Barnett
Producer: Kirsty Starkey
Interviewed Guest: Ava Vakil
Interviewed Guest: Rachel Fitzsimmons
Interviewed Guest: Anne Longfield
Interviewed Guest: Lorraine Candy
Interviewed Guest: Vanessa Kirby
Photographer: Matt Holyoak
Last on
Broadcast

Podcast
Women's voices and women's lives - topical conversations to inform, challenge and inspire.