Main content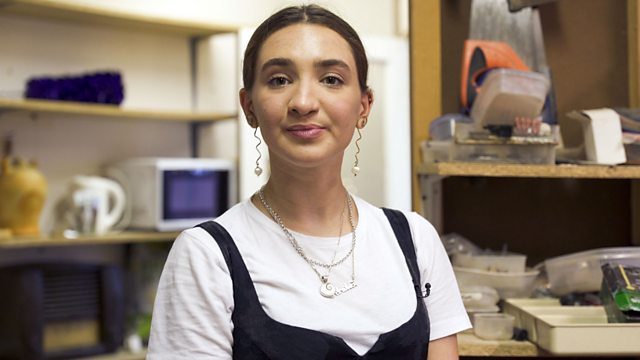 Textile designer Ophelia faces a dilemma of whether or not to move out of Cardiff to pursue her career, speaking to family members and Welsh creatives to help her decide.
Ophelia Dos Santos is Welsh textile designer advocating for climate action and sustainability within fashion. At this early stage of her career, she faces the dilemma of whether to move out of Cardiff to pursue her creative passions. Growing up she had set her sights on cities more renowned for fashion such as London - but could the move provide her with better opportunities and more connections?
On her journey, Ophelia looks deeper into her mixed Welsh and Cape Verde heritage with the help of her grandfather Mike. They explore the inherited artistry of the family, full of creatives who have established careers for themselves in Wales. Reflecting on Mike's roots in Tiger Bay, Ophelia learns the importance of appreciating community.
Enlisting the advice of other young creatives, Ophelia finds exciting new opportunities within Cardiff and discovers that location isn't always essential. There is a collaborative arts scene emerging in the capital - but is it enough to keep Ophelia on home soil?
Featured in...
A selection of cultural programmes from Wales

A collection of programmes showcasing amazing Welsh female talent and stories

A collection of some of the best documentaries in Wales