Main content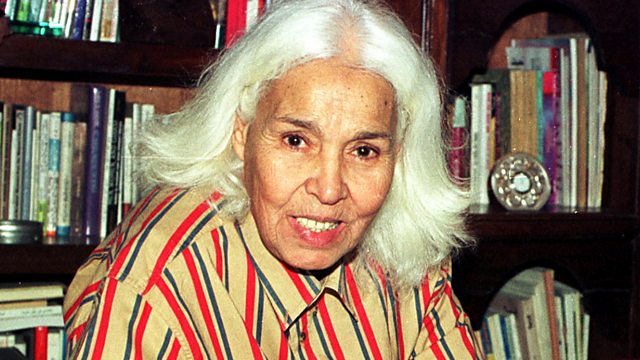 Nawal El Saadawi (pictured), Brigadier Jack Thomas, President John Magufuli, Ion Mihai Pacepa
Matthew Bannister on feminist writer Nawal El Saadawi, Birgadier Jack Thomas, President John Magufuli and Romanian spy Ion Mihai Pacepa.
Matthew Bannister on:
The Egyptian feminist writer Nawal El Saadawi who faced persecution and imprisonment but never wavered from her commitment to campaigning for women's rights.
Brigadier Jack Thomas who had a distinguished military career, serving during the Second World War, the Korean war and in Northern Ireland.
John Magufuli, the autocratic President of Tanzania who advocated prayer and inhaling herbal infusions as a way of tackling the Coronavirus pandemic.
Ion Mihai Pacepa, the senior Romanian intelligence officer who defected to the West and lived the rest of his life under a secret identity.
Producer: Neil George
Interviewed guest: Mona Eltahawy
Interviewed guest: Sally Nabil
Interviewed guest: John Thomas
Interviewed guest: Brigadier Norman Allen
Interviewed guest: Zuhura Yunus
Interviewed guest: Prof Ronald Rychlak
Archive clips used: Woman's Hour: Radio 4, TX 25.7.2011; Woman at Point Zero: Radio 4, TX 19.4.1993; Breakfast News: BBC One, TX 14.7.1988
Last on
Nawal El Saadawi
Born 27 October 1931; died 21 March 2021, aged 89.
Last word spoke to Mona Eltahawy, Egyptian feminist author and writer of FEMINIST GIANT and to BBC journalist Sally Nabil.
Brigadier Jack Thomas
Born 25 June 1926; died 29 January 2021, aged 94.
Last Word spoke to his son, retired Army Officer John Thomas and his friend and to fellow Army Officer Brigadier Norman Allen.
President John Magufuli
Born 29 October 1959; died 17 March 2021, aged 61.
Last Word spoke to Zuhura Yunus, BBC correspondent/presenter Dar es Salaam.
Ion Mihai Pacepa
Born 28 October 1928; died 14 February 2021, aged 92.
Last Word spoke to Prof Ronald Rychlak, who co-authored Disinformation with Pacepa.
Broadcasts