Main content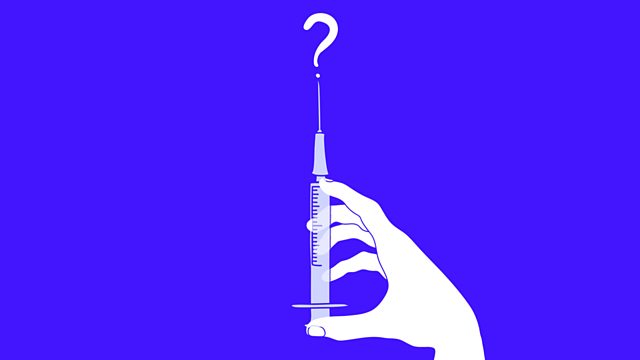 Covid 19 vaccines and children, East Asian Racism, Periods in lockdown, Young women and cryptocurrency
Will children receive the Covid-19 vaccine? The rise in hate crime focused at Eastern and South Eastern Asian communities; why are young women investing in cryptocurrencies?
A newspaper article reported on discussions around children in the UK being offered COVID-19 vaccines as early as August, although a spokesperson from DHSC has said: "no decisions have been made on whether children should be offered vaccinations". In February the Oxford/AstraZeneca vaccine began testing on children. There are 300 volunteers aged between six and 17 taking part in the trial. So, what is the likelihood of all children being included in future vaccination programmes. Krupa Padhy discusses the issues with Saul Faust, Professor of Paediatric Immunology and Infectious Diseases at the University of Southampton.
Last Tuesday, eight people at three different spas and massage parlours in and around the US city of Atlanta were killed. Six of the eight victims were women of Asian descent. Activists and advocates have pointed to an increase in racially-motivated attacks against Asian Americans throughout the pandemic. But that same rise in hate crime focussed at Eastern and South Eastern Asian communities has increased here in the UK too. Krupa talks to Zing Tsjeung, executive editor of Vice UK and Mai-Anh Peterson, co-founder of BESEA.n, British East and Southeast Asian Network.
There have been lots of discussions on the effect of the pandemic on our mental, physical and emotional well-being - but what about the impact on women's menstrual cycles? Anecdotally many women have said they have experienced changes in their cycle, more intense symptoms of premenstrual syndrome or PMS. Last year Dr Anita Mitra, NHS gynaecologist, also known as the Gynae Geek, asked 'Have you noticed a change in your menstrual cycle or hormonal symptoms during lockdown?' More than 5,500 women responded. Two thirds of whom said yes. She now has an in-depth study of 15,500 women who've responded.
Why are young women investing in cryptocurrencies? New research released by the Financial Conduct Authority shows new investors are more likely to be female, younger and from BAME backgrounds. They're more reliant on social media for tips and to be using investment apps. There's also a concern that they are taking bigger risks using 'gut instinct'. Krupa talks to money expert Jasmine Birtles and Susannah Streeter, senior investment analyst at Hargreaves Lansdown, about why volatile products like cryptocurrency and foreign exchange are attracting women and how they can protect their investments.
Presented by Krupa Padhy
Produced by Louise Corley
Editor: Karen Dalziel
Last on
Broadcast

Podcast
Women's voices and women's lives - topical conversations to inform, challenge and inspire.