Main content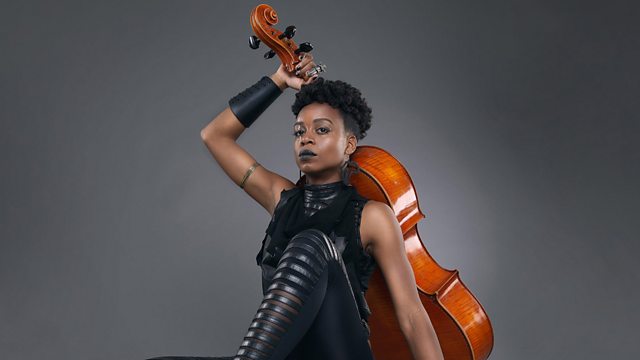 Singer-songwriter and cellist Ayanna Witter-Johnson
Singer-songwriter and cellist Ayanna Witter-Johnson, Supreme Court decision and carers pay, inclusivity in beauty, Jacqueline Rose and 'On Violence & On Violence Against Women'.
The Supreme Court are today announcing their judgement on the so-called "pizza test". That is whether a residential or home carer who "sleeps in" is entitled to the minimum wage. The reason it is named the "pizza test" is that they are required to be on site, and cannot leave to go and buy a pizza, even if they're not actually performing some specific caring activity. The case was brought by a highly-qualified care support worker called Clare Tomlinson-Blake. If the Supreme Court find in her favour it will have huge implications as it could cost the sector over £400 million in back pay. Anita Rani is joined by our reporter, Melanie Abbott, who has been speaking to Claire, and Christina McAnea, the general secretary of UNISON.
The British multi-national consumer goods company, Unilever announced last week that it will remove the word 'normal' from 200 of its beauty products, in an attempt to create a 'more inclusive definition of beauty'. They will also ban excessive editing of photos in relation to 'body shape, size proportion and skin colour'. This includes models, as well as social media influencers who have been paid to promote its products. Florence Adepoju, founder of MDMflow and Sasha Pallari, the make-up artist who campaigned for better regulations on social media beauty advertisements, discuss why diversity in the beauty industry is important and what brands can do to work towards inclusivity.
All week on Woman's Hour we have been thinking about and discussing the murder of Sarah Everard. Today Jacqueline Rose is one of the world's leading feminist literary and cultural critics discusses her new book, 'On Violence and On Violence Against Women'.
The singer-songwriter and cellist Ayanna Witter-Johnson has a rare sound that combines classical music and eclectic soul. She was nominated for her first MOBO Award in 2012. Her recent release 'Rise Up', featuring Akala, has become a revolutionary anthem for young Black people. Part of the WOW UK Festival, which is online now and will be running until Sunday 21st March, she joins Anita in the studio.
Presenter: Anita Rani
Producer: Kirsty Starkey
Interviewed Guest: Claire Tomlinson-Blake
Interviewed Guest: Christina McAnea
Interviewed Guest: Florence Adepoju
Interviewed Guest: Sasha Pallari
Interviewed Guest: Jacqueline Rose
Interviewed Guest: Ayanna Witter-Johnson
Last on
Broadcast

Podcast
Women's voices and women's lives - topical conversations to inform, challenge and inspire.