Main content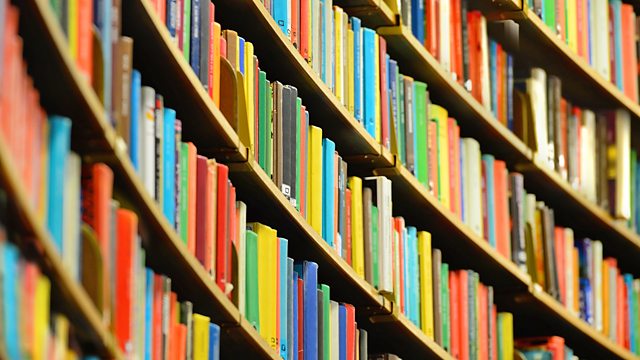 Introducing New Generation Thinkers 2021
Lisa Mullen introduces the academics who will be using their research to make Radio 3 programmes looking at language, cross cultural connections and figures neglected in history.
From clues in paintings to colonial trade to letters sent between Australia and England; the links between a Durham-based poet and India to the female singers and dancers from Latin America who were contemporaries of Picasso and Josephine Baker; the significance of the Cyrillic alphabet in building nations to why we should pay attention to brackets, commas and colons: African film and ideas about empire to depictions of Iran in nineteenth century French literature and art; how activism affects our view of art to law and the transatlantic slave trade: Lisa Mullen talks to the ten academics whose ideas will become programmes for BBC Radio 3 as we introduce the 2021 New Generation Thinkers on the scheme run in partnership with the Arts and Humanities Research Council.
Dr Julia Hartley, University of Warwick
Dr Florence Hazrat, University of Sheffield
Dr Mirela Ivanova, University of Oxford
Sarah Jilani, University of Cambridge
Dr Jake Morris-Campbell, Newcastle University
Adjoa Osei, University of Liverpool
Dr Jake Subryan Richards, London School of Economics
Dr Fariha Shaikh, University of Birmingham
Dr Vid Simoniti, University of Liverpool
Dr Lauren Working, University of Oxford
Producer: Ruth Watts
You can find a playlist featuring discussions, essays and features made by the hundred New Generation Thinkers over ten years of the scheme on the Free Thinking programme website https://www.bbc.co.uk/programmes/p08zhs35
Image: Bookshelf inside Stockholm Public Library - stock photo
Credit: olaser/Getty
Last on
Broadcast

Featured in...
From prison breaks to VR dinosaurs: insights from the AHRC & BBC's scheme for academics.

Will Hutton, Lucy O'Brien, Richard Sennett on how topics are taught + campus free speech?