Main content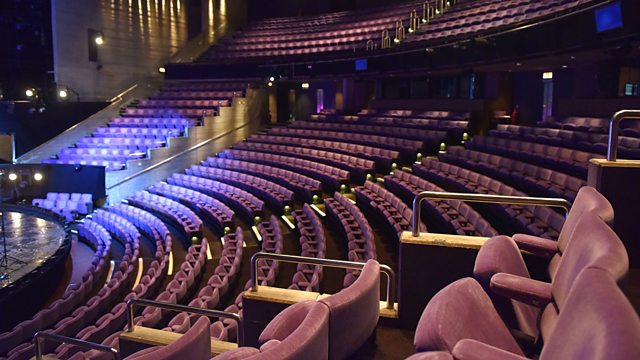 Theatre one year on - what now?
On the day a year ago that theatres went dark, Front Row explores what impact that has had on the industry with guests including Sonia Friedman, Emma Rice and Amy Ng.
One year after theatres closed due to the Covid pandemic, leading figures from the industry join Front Row to look at how the past year has impacted upon theatres and the people who work in them.
Sonia Friedman reflects on this time last year, when the unthinkable happened, and looks forward to when theatres might re-open.
Julian Bird, CEO of SOLT and UK Theatre, reports on the results of their survey, just in, which asked questions of theatres and individuals around the UK.
Actor Michael Balogun had all of his work cancelled immediately. Then in September, he appeared on stage at the National, starring in The Death of England - Delroy, but press night was also the last night as the theatre shut again.
Theatre directors and writers Emma Rice (Wise Children), Lucy Askew (Creation) and Amy Ng discuss how they've adapted their working practices to cope with the difficulties of the last year, and what opportunities these new ways of working now present for their future work.
Presenter: Samira Ahmed
Producer: Julian May
Last on
Society of London Theatres
Broadcast