Main content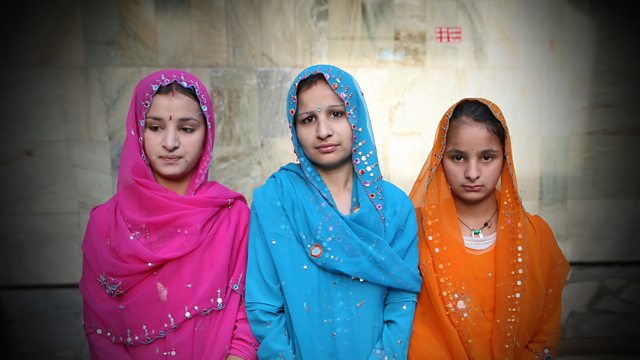 Afghan women and the current peace talks
Afghan women and the peace talks; Being able to hug again; Changing roles for older women actors; Miscarriage and paid bereavement leave.
As International Women's Day approaches and peace talks between the Afghan government and the Taliban continue, what are the most pressing issues facing women in Afghanistan? We hear from BBC Afghan reporter Mahjooba Nowrouzi and scholar and women's rights advocate Dr Orzala Ashraf Nemat.
We're missing hugs, but maybe we'll get them back soon. A retired nurse in Scotland has been able to give her elderly mother a big hug for the first time in five months. Fiona Scott went to see her mum, Mary Cook, who's 90 and in a care home in Scotland yesterday. It's because restrictions have been eased a bit in Scotland - now people can go and see the one they love, INSIDE a care home, and touch them. Fiona and sex and relationships columnist for the Times, Suzi Godson, join Emma.
Actor Sue Johnston has spoken about the sexism older women face in theatre and screen. Johnston 77, has been cast as 61-year-old Sean Bean's mother in Jimmy McGovern's new BBC prison drama. Thirty years ago she played Sean Bean's wife in a 1992 episode of Inspector Morse. Actor Dame Harriet Walter and film journalist and broadcaster Karen Krizanovich discuss why female actors age into older roles, while male actors remain in similar parts throughout their careers.
Pregnant women who lose their babies should be given two weeks' paid bereavement leave, according to campaigners. At the moment, only women who lose their baby after 24 weeks are entitled to statutory leave. Taylor Moss, who had a stillbirth at 23 weeks, has started a petition to change the law after she was not entitled to any time off. Her campaign is being backed by Cherilyn Mackrory, the Conservative MP who co-chairs the baby loss All Party Parliamentary Group. Taylor discusses her experience of loss, her impetus for starting the petition and what she hopes to achieve.
Presenter: Emma Barnett
Producer: Kirsty Starkey
Interviewed Guest: Mahjooba Nowrouzi
Interviewed Guest: Dr Orzaa Ashraf Nemat
Interviewed Guest: Fiona Scott
Interviewed Guest: Suzi Godson
Interviewed Guest: Dame Harriet Walter
Interviewed Guest: Karen Krizanovich
Interviewed Guest: Taylor Moss
Last on
Broadcast

Podcast
Women's voices and women's lives - topical conversations to inform, challenge and inspire.