Main content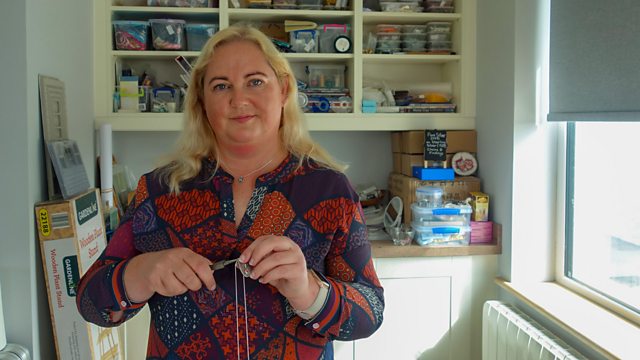 We visit some sheepdogs, a woman who makes quilts, social farmers, a jeweller and an AI specialist in Donegal.
Cé nach raibh na taispeántais talmhaíochta ar siúl i mbliana, lean an obair dhíograiseach ar aghaidh. Scaoileann na hiomaitheoirí le cúpla rún a chuidigh leo na ribíní ar fad a bhaint thar na blianta. Sa chlár seo téann muid ó Thír Chonaill go Gaillimh agus muid ag bualadh le seodóir, feicfimid iomaitheoirí sna triallacha madraí caorach, agus caitheann muid am ar fheirm shóisialta 'An Tobar' i ndeisceart Ard Mhacha.
Although the agricultural shows did not happen last summer, dedicated competitors and exhibitors continued the hard work in perfecting their craft. Some let us into a few secrets into how they won the best in show over the years. We travel from Donegal to Galway to meet a jeweller, a sheepdog trialler, and spend some time in An Tobar social farm in South Armagh.
Clips