Main content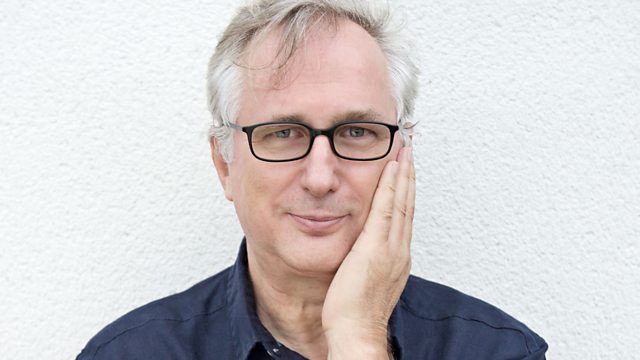 Communication
Henry Normal takes a poetic look at the topic of communication
"Shove up National Treasures. We need to make room for Henry Normal"
Simon O'Hagan - Radio Times
The seventh instalment in this acclaimed, occasional series in which acclaimed, occasional writer Henry Normal tackles those subjects so big only radio can possibly contain them. So far Henry has covered 'Family', 'Life', 'Love', 'Imagination', 'Nature' and 'The Universe'; in this new episode he explores 'Communication', recorded with a virtual audience.
Through poetry, stories, jokes and quotes Henry will be looking at the way 'how' we communicate colours 'what' we communicate and exploring 'why' we communicate in the first place.
Henry Normal is a multi-award winning writer, producer and poet. Co-writer of award winning TV programmes such as The Royle Family, The Mrs Merton Show, Coogan's Run and Paul Calf, and producer of, amongst many others, Oscar-Nominated Philomena, Gavin and Stacey and Alan Partridge.
He's published eight collections of poetry including his most recent 'The Beauty Within Shadow'. Plus his memoir written with Angela Pell 'A Normal Family' everyday adventure with our autistic son.
Praise for previous episodes in this series:
"It's a rare and lovely thing: half an hour of radio that stops you short, gently demands your attention and then wipes your tears away while you have to have a little sit down"
"It's a real treat to hear a seasoned professional like Henry taking command of this evening comedy spot to deliver a show that's idiosyncratic and effortlessly funny"
"Not heard anything that jumps from hilarious to moving in such an intelligent, subtle way as Henry Normal's show"
Written and performed by Henry Normal
Production Coordinator - Beverly Tagg
Produced by Carl Cooper
This was a BBC Studios production.
Last on
Broadcasts