Main content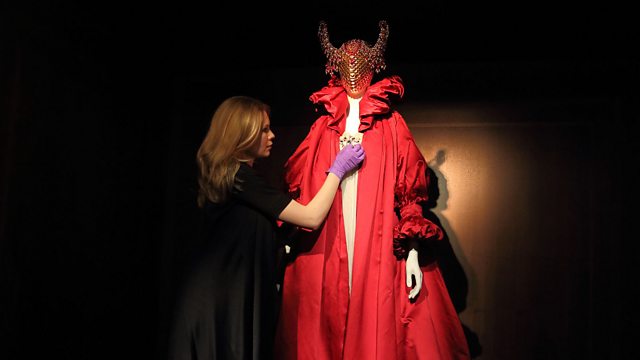 Fashion Stories in Museums
What we learn from the tattered costumes of actress Ellen Terry, the couture created by Alexander McQueen or the everyday wardrobe of American women at the turn of the 20th century.
V&A fashion curator Claire Wilcox has curated exhibitions on Frida Kahlo and Alexander McQueen, and has written a memoir, called Patch Work. She talks to Shahidha Bari about the pleasures and the challenges of conserving fashion and using it to tell bigger stories in museum displays. They're joined by Veronica Isaac from the University of Brighton, who researches theatre costumes of the 19th and early 20th century, including those of Ellen Terry and by Cassandra Davies-Strodder from the University of the Arts London, who curated the V&A's Balenciaga exhibition in 2018 and researches the wardrobes of two American women from the late 19th and early 20th centuries,
You can find other conversations about New Research in a playlist on the Free Thinking website - https://www.bbc.co.uk/programmes/p03zws90
This includes researchers from the University of Leeds and Huddersfield involved in the Future Fashion project - https://www.bbc.co.uk/programmes/p07nhbrd and a discussion about the display of history in Museums - https://www.bbc.co.uk/programmes/p08v3fl5
You can see TV programmes going behind the scenes at the V & A on BBC i-player https://www.bbc.co.uk/iplayer/episodes/m000f1xt/secrets-of-the-museum
and in this episode of Free Thinking Shahidha Bari looks at the Politics of Fashion and Drag: Scrumbly Koldewyn remembers the '60s San Francisco theatre scene; drag at The Royal Vauxhall Tavern in London, and Jenny Gilbert and Shahidha look at environmentalism and fashion at the V&A - https://www.bbc.co.uk/programmes/b09zcjch
Producer: Emma Wallace.
Last on
Broadcast