Main content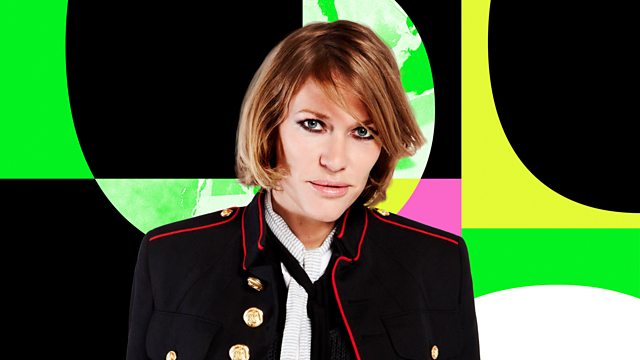 Tamil Rogeon in Session
Cerys brings you an uplifting soundtrack with jazz, blues, mambos, disco and funk. With session tracks from Melbourne's Tamil Rogeon. Plus sounds of nature recorded by Chris Watson.
Cerys brings you an uplifting soundtrack with jazz, blues, afrobeat, disco and funk. From Kool And The Gang to Mohammed Rafi and Lata Mangeshkar, Ffredi Blino to Nicky Thomas.
In session for Cerys this week is composer, conductor, violinist and producer Tamil Rogeon, who speaks to us live from Melbourne. Tamil's work spans multi-genres including jazz, classical, Brazilian, beats, house and hip hop. Tamil performs two tracks from his newly released album Son of Nyx, a modal jazz record with the viola centre stage.
Wildlife sound-recordist Chris Watson shares sounds from the natural world from his collection. He has travelled the world collecting sounds from coral reefs to an insect chorus in the forests of a sacred mountain in Japan. He's worked with Sir David Attenborough, Springwatch and Autumnwatch as well as Radio 4 wildlife specials. He has also released numerous solo and collaborative albums, a mix of field recordings and electronic music. This year Chris has teamed up with the BBC, University of Exeter and composer Nainita Desai for an experiment into soundscapes for wellbeing.
Last on
Music Played
La Sonora Cienaguera

La Piojosa

Soundway Records presents Colombia! The Golden Age of Discos Fuentes. The Powerh.
4.

Esperanto

Night Of The Wolf

Mohammed Rafi

&

Lata Mangeshkar

Chalo Dildar Chalo

Pakeezah (Original Motion Picture Soundtrack).

Zoot Money's Big Roll Band

Zoot's Sermon

James Brown

Get On the Good Foot

Thievery Corporation

Décollage (feat. Lou Lou Ghelichkhani)

Saudade.
ESL Music, Inc..

Mulatu Astatke

Mascaram Setaba

The Story of Ethio Jazz (1965-1975) [New York - Addis - London].

Mahmoud Ahmed

Lomiwen Teqebeletch

Éthiopiques, Vol. 3: Golden Years of Modern Ethiopian Music (1969-1975).

Johnny Moore

South China Sea

Wu Man

White Snow In A Sunny Spring

The Beatles

I Am The Walrus

Hideo Osaka Ensemble

Samurai Song

Jeanes

Simple Jayne (With Morning Blackbirds)

Potatohead People

What It Feels Like (feat. T3, Illa J & Kapok)

Lord Rhaburn

Disco Connection

Cult Cargo: Belize City Boil Up.

Reuben James

I Know You Too Well (Karma Kid 12" Remix)

Johnny Cash

The Junkie and the Juicehead (Minus Me)

Nicky Thomas

Have a Little Faith

Tamil Rogeon

Momus (6 Music Session, 7 Feb 2021)

Tamil Rogeon

Horns No Eyes (6 Music Session, 7 Feb 2021)

Conjunto Jardín

La Iguana

The Soul Searchers

Ashley's Roachclip

Tori Handsley

What's in a Tune (feat. Ruth Goller & Moses Boyd)

Ffredi Blino

(Take me back to) Honolulu

Elvis Costello & The Attractions

I Want You
Broadcast