Main content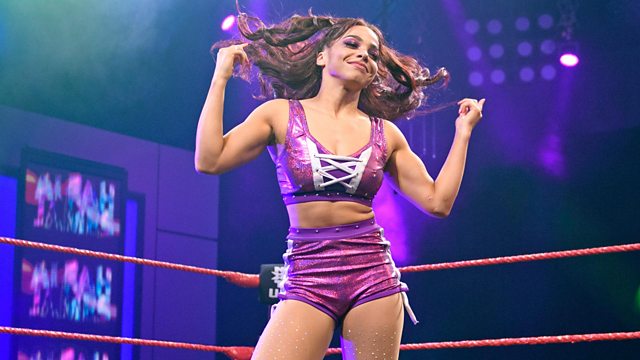 Wrestling star Aleah James, Jackie Weaver, Indian farmers, Julia Kogan and nominations for the Golden Globes
Anita Rani talks to the wrestling star Aleah James, Jackie Weaver, women and farming protests in India, Julia Kogan and news about the Golden Globes later this month.
Anita Rani talks to 23 year old wrestler Aleah James who was signed by WWE in the middle of lockdown. Normal try outs involve a rigorous selection process, with over 80 athletes, but Aleah bypassed this and was hired on the exceptional promise she showed.
We hear from Mrs Weaver, Jackie Weaver, star of the parish council zoom row which has gone viral.
Thousands of farmers in India have been protesting against new farming laws in India. As the protests grow women are now said to be increasingly taking a more prominent role. We hear from the BBC's South Asia Correspondent Rajini Vaidyanathan and from Usha Seethalakshmi from Makaam, a forum for Women's Farmers Rights in India
The writer and opera singer Julia Kogan has just won a high court battle to be credited for her part in writing the script for the Oscar nominated film Florence Foster Jenkins, starring Meryl Streep and Hugh Grant. We talk to her and Dr. Daniela Simone, a Senior Lecturer at Macquarie University and an expert in copyright and collective authorship.
And Hannah J Davies, the Guardian's Deputy TV Editor and film critic Anna Smith tell us about the Golden Globes Film awards later this month. The shortlist for best director has more women than men for the first time, but there's also been some surprise at who hasn't made it through.
Presenter: Anita Rani
Producer: Lisa Jenkinson
Studio Managers: Duncan Hannant and John Boland.
Last on
Broadcast

Podcast
Women's voices and women's lives - topical conversations to inform, challenge and inspire.