Main content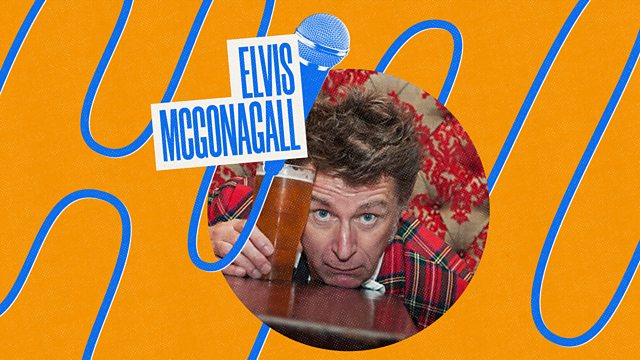 Elvis McGonagall: Full Tartan Jacket
The stand-up poet, comedian and broadcaster, armchair revolutionary and walking shortbread tin performs the best of a year's satirical poetry in front of a virtual audience.
Elvis McGonagall performs the pick of a year's biting and savagely funny satire in a blend of provocative verse and politically savvy stand-up comedy. It's imbued with his customary searing wit, wordplay and anarchic invective.
Pulling no punches, Elvis directs his scurrilous diatribes at the powers-that-be from Westminster to Waitrose, taking aim at the injustices of our septic isle and beyond. Stockpiling and the pickiness of cats, celebrity branding, the nature of truth, some bloke called Trump, the Prime Minister and Mr Benn, Government rules, ecotricity, Samuel Pepys - it's all there. There's even a love poem.
Full Tartan Jacket presents the prime cuts from the work of a comic poet at the top of his game – all current and bang on target. Join this World Poetry Slam Champion and Saturday Live alumnus as he bellows into the void in exasperation at the world, from the Gracelands Caravan Park somewhere near Dundee.
Recorded remotely in front of a virtual audience.
Written and performed by Elvis McGonagall
Produced by Frank Stirling
A 7digital production for BBC Radio 4
Last on
Broadcasts