Main content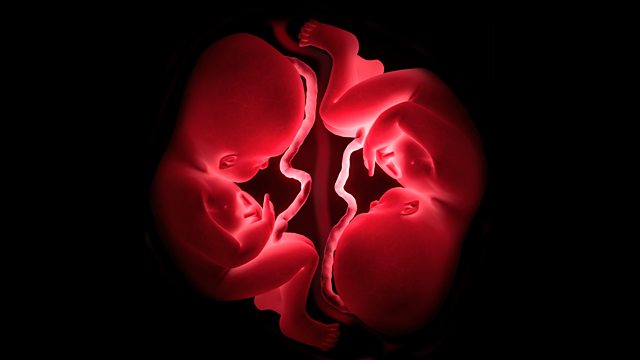 First Out
David Eldridge's play about estranged identical twins starring Peter Sullivan and Sam Troughton. Can the twins forge a new relationship following the death of their parents?
by David Eldridge
Jim ..... Peter Sullivan
Mike ..... Sam Troughton
Teenage Jim ..... Tom Glenister
Teenage Mike ..... Josh Barrow
Jim as a child ..... Aaron Gelkoff
Mike as a child ..... Bert Davis
Director ..... Sally Avens
Jim and Mike are identical twins. As children they were inseparable now they barely speak. With the arrival of the pandemic and the death of both their parents they are forced to confront their relationship. Over forty years we see what drove them apart and how both nature and nurture played their part. Can they overcome their entrenched views to concentrate on what they have in common?
David Eldridge is a dramatist and screenwriter from Romford. His plays have been produced on the West End and Broadway. Stage work includes, The Knot of The Heart, In Basildon and Beginning. Radio work includes Jenny Lomas and Picture Man for which he won the Prix Europa.
Peter Sullivan is a TV and stage actor. He was asked to join the National Theatre by Deborah Warner and has since worked with David Hare, Trevor Nunn, Tom Stoppard, Richard Eyre and in the award winning films Conspiracy (2001), Hancock & Joan (2008), Sex Traffic (2004) and State of Play (2003).Television includes The Borgias and Poldark. He will shortly be seen in Around The World in Eighty Days.
Sam Troughton is a stage and screen actor. He has appeared in Robin Hood, Chernobyl and The Hollow Crown. He has worked extensively at the RSC and in 2017 he starred at the National in David Eldridge's play Beginning. He is about to appear in the film Mank directed by David Fincher.
Last on