Main content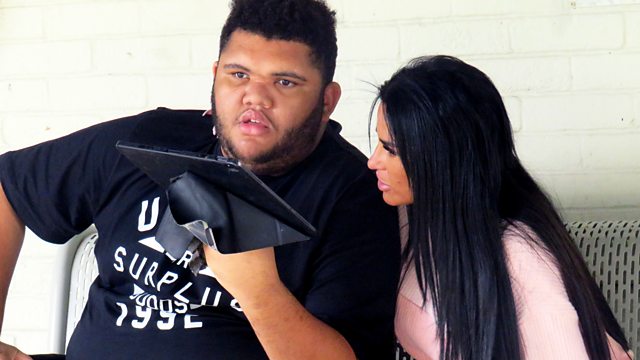 Katie Price talks about her son, Harvey
Katie Price & Harvey; Marital Rape Review in the Family Courts; Christine McAnea, new leader of Unison, UK's largest union;
Katie Price and her family have lived their lives in the public eye for more than 15 years - and now in a new BBC One documentary, she's having to make tough decisions about her son Harvey's future. Born with Septo-optic Dysplasia, a rare disorder that affects brain function, hormones and vision, Harvey is moving onto the next stage of his development as he turns 18. Katie joins Emma to discuss.
Senior judges in the Family Courts were heavily criticised last year for outdated views on allegations of marital rape in family court proceedings. This week the Court of Appeal is holding a legal review into the Family Courts' approach to domestic abuse and sexual violence for the first time is 20 years. Barrister, Dr Charlotte Proudman explains why this review is both important and necessary, and why it may prompt cases being overturned.
It's been reported that the former First Lady Melania Trump did not write her own thank you letters to her White House staff. The goodbye letters were allegedly written by an aide. Around 80 White House staffers received a typed note from the outgoing First Lady, and were under the impression she wrote them herself. But two sources familiar with the letters claimed Mrs Trump outsourced the work to a lower-level East Wing staffer. Comedian and writer, Katy Brand reveals where she stands on thank you letters.
Christina McAnea is the new leader of the UK's largest trade union UNISON, also the fastest growing in Europe. Representing 1.4 million public sector workers - around 80% of which are women - we ask what's top of her in-tray when she starts in the job tomorrow?
Presenter: Emma Barnett
Producer: Kirsty Starkey
Editor: Karen Dalziel
Interviewed Guest: Katie Price
Interviewed Guest: Charlotte Proudman
Interviewed Guest: Katy Brand
Interviewed Guest: Christine McAnea
Last on
Broadcast

Podcast
Women's voices and women's lives - topical conversations to inform, challenge and inspire.