Main content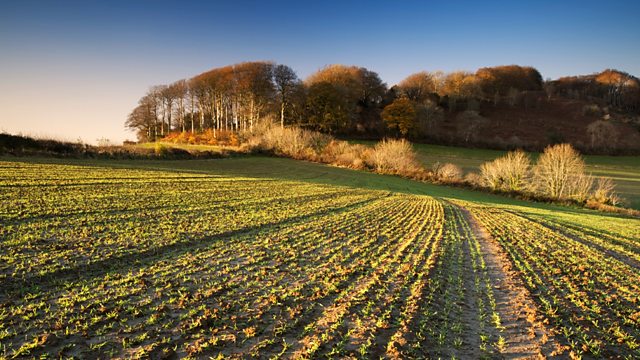 18/01/21 Walkers trampling crops, Welsh veggies, vets and exports
Lockdown walkers avoiding the mud but trampling the crops.
We hear how lockdown walkers are avoiding the mud but trampling the crops. Olly Harrison farms on Merseyside and has footpaths across the farm. At at the moment they're muddy, so people are avoiding the mud by walking across his crops, which, as he explains, isn't ideal.
A coalition of food experts has called for three quarters of the Welsh population's recommended daily intake of veg to be grown in Wales by 2030, to reduce reliance on imports and fight climate change while boosting the rural economy.
There were concerns that a lack of vets would lead to Brexit export delays. James Russel, the President of the British Veterinary Association, says so far that hasn't been an issue.
Presented by Charlotte Smith and produced by Beatrice Fenton.
Last on
Broadcast