Main content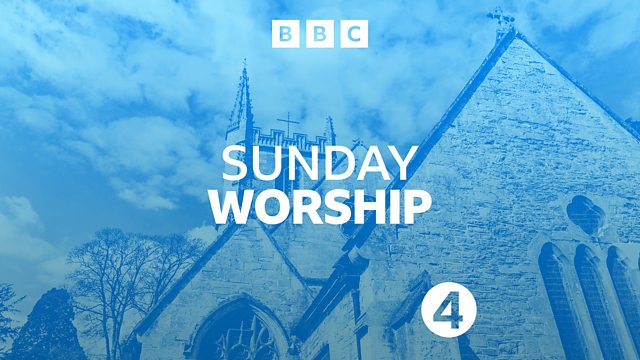 Our Common Home
Martin Palmer explores how faith can partner with conservation movements in protecting what Pope Francis calls 'Our Common Home'.
"If you believe in God…then you should feel a responsibility to care for His Creation" (the Duke of Edinburgh). This insight led Prince Philip as International President of the World Wide Fund for Nature to invite today's service leader Martin Palmer, to help him bring together in Assisi, Italy, the birth place of St Francis, for the first time in 1986, five of the world's major faiths and key environmental organisations to explore how the faiths could become partners with the conservation movements in protecting what Pope Francis calls "our Common Home". Now a member of the Pope's Covid Commission and CEO of FaithInvest, a new organisation that helps faiths invest in a values-based environment, in this morning's service Martin looks at the spirituality of place, the sacredness of nature, and at the place of humanity in God's creation. He's joined in the 4th century church of St Martin's North Stoke, Somerset, by Indian writer, poet, and opera writer Sangita Lakhanpaul. The preacher is Lorna Gold, Chair of the Global Catholic Climate Movement (GCCM) and also a member of the Pope's Covid Commission. The programme draws on insights from major world faiths, but is grounded in the Christian hope of renewal and regeneration with readings from Exodus 3, Psalm148, and Colossians chapter 1. Producer: Andrew Earis.
Last on
Music details and Sermon
Music
Praise to the Lord, the almighty, the King of Creation
Choir of King's College, Cambridge
CD: Best loved hymns - Choir of King's College, Cambridge (EMI)
Da pacem, Domine - Arvo Part
Estonian Philharmonic Chamber Choir
CD: Arvo Part - Da Pacem (Harmonia Mundi)
Praise the Lord of heaven (Vicar's Close)
Wells Cathedral Choir
CD: The English Hymn Vol. 1 (Hyperion)
Christ has no body now but yours
Liam Lawton
CD; Eternal - Liam Lawton (GIA Publications)
All creatures of our God and King
St Martin's Voices
BBC recording
Be still for the presence of the Lord
St Philip's Boy's Choir
CD: Angel Voices at Christmas (Crimson)
Lord Jesus Christ (Taize)
St Martin's Voices
BBC recording
Now thank we all our god (Nun danket)
St Martin's Voices
BBC recording

Sermon: Lorna Gold
Once again this week we are waking up to find ourselves locked down, facing the prospect of another prolonged period at home. It feels like our world, once again, is shrinking and being turned upside down. Many of us are asking why this is happening again – and how we can get through this bleak winter. The promise of vaccines is on the horizon, but the return to some kind of normality still seems distant. Whilst there are no easy answers to any of these questions, faith always urges us to look beyond the immediate circumstances we find ourselves in. It challenges us to ask what is happening to our world. What is the deep story revealed to us by this pandemic?
Nobody of course can answer this for sure. But if we look beyond the sickness, the school closures, hospital admissions, cancelled milestones and relentless upwardly pointing graphs, some common threads seems to emerge in this pandemic story. These threads point to a new awareness of our deep interconnectedness – to our vital need for connectedness to each other and to the earth. It is perhaps a cliché to say that you only miss something once it is gone or under threat, but the pandemic seems to be revealing to us how vital those connections are.
Whilst it will be a long time until scientists know exactly how and where exactly the virus came from, it is already clear that the normalization of a disconnected, unsustainable, unhealthy relationship with the earth has helped it spread. Whatever normal we return to cannot ignore this.
Those deep inter-connections, particularly with our earth, were already in crisis well before the pandemic. Pope Francis, in his letter Laudato Si on the environment in 2015, wrote 'The earth, our common home', he says, is 'like a sister with whom we share our life and a beautiful mother who opens her arms to embrace us.'  The root of the ecological crisis we face, the Pope reminds us, is rooted in the rupture of a life-giving, maternal relationship with the earth. What was once a healthy maternal relationship has become cold, marked by indifference, dominance, and destruction. We have turned our backs on our mother.
Meditating on this Papal letter against the backdrop of the pandemic Pope Francis' letter,  it reads like a love letter to the earth: a profound yearning for connection. It revived in me a deep desire to draw closer to mother earth and to reconnect with child-like eyes. As the noise and busyness of life receded during the first lockdown, I took time in nature and in doing so began to rediscover the mystery that we call God.
God, I discovered, was found in the flow of life and the patterns of death and resurrection in nature. God was in those strange coincidences which brought particular people, places and time together. From a kind of Christianity, which had become a little too much like a safe haven, my eyes started to open to nature as a window on the profoundest mystery which each person shares – the big 'Why?' That 'why?' seemed to speak back in a million ways about the web of life, of a benevolent presence. The Mystery of Christ's incarnation shifted from being something miraculous, almost magical and at times irrational, to something imprinted in nature. Mother earth is birthing Christ, his presence is everywhere.
For me, this process of reconnecting has started to heal the rupture I felt inside me with our technology and speed driven culture. As hopefully at some point we begin to escape this pandemic, immersion in nature is essential for recovery of ourselves and our planet. When I go into the forest I am healed. I'm overwhelmed with gratitude – for the buds on the flowers and trees, for the canopy dappled in sunlight, the uncurling ferns, and the squirrels in the trees.
In my years advocating for environmental justice, I now realise that perhaps my biggest mistake has paradoxically been to try to 'solve' environmental problems.  I have tended to see 'it' as a problem and myself as the fixer. Pope Francis says: 'Rather than a problem to be solved, the world is a joyful mystery to be contemplated with gladness and praise.'  Our mother, above all, desires our love. Love is about nurturing a relationship. Of course there is a lot to be done on many different levels to resolve both the ecological crisis and our current pandemic. For me now, that practical action has taken on a whole new meaning. Praising God in creation and standing shoulder to shoulder with the young– owning their struggle as my own - are two sides of the one coin. When we stand together, young and old, breaking bread and singing, we experience joy in fellowship. We proclaimed the Kingdom through our witness. We discover the ground we stand on is sacred earth.
Broadcast