Main content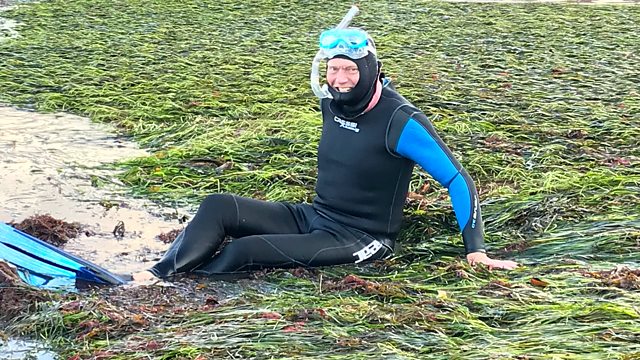 Sublime Seagrass
Seagrasses are great carbon sinks - said to be up to 35 times better than the rainforest. Can the underwater meadows being planted around the UK help us reach carbon zero?
Simple and sublime seagrass meadows work naturally to absorb carbon. The leaves cause friction in the water and trap carbon from organic matter in the sediment. Yet industrial activity and pollution has damaged and reduced the extent of the meadows around the UK coast. With the marine environment improving, work is being done to restore patchy seabeds and create new ones, both in the UK and around the world. Take a dip with Tom Heap as he explores the wonders and potential of these plants on the sea floor.
Back in the studio Dr Tamsin Edwards of King's College, London helps Tom calculate just how useful seagrass can be in the fight against climate change.
Producer: Anne-Marie Bullock
Researcher: Sarah Goodman
Produced in association with the Royal Geographical Society. Special thanks for this episode to Professor Vincent Gauci from the University of Birmingham.
Last on
Broadcasts

Podcast
Tom Heap and Dr Tamsin Edwards uncover fresh ways to save the planet from climate change.