Main content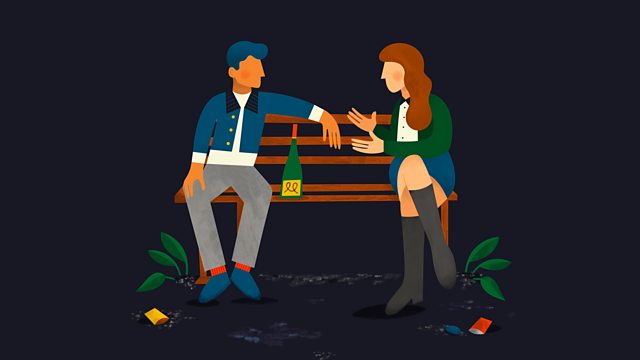 You & Me
Contemporary two hander about male/female relationships, with a twist. The man plays the woman and vice versa in sharp new drama from Dan Rebellato.
An intense, emotionally charged two-hander tackling a key issue of our time - predatory behaviour of men.
This isn't a story about powerful rich old men and film stars, it's a story about you and me, about ordinary people, everyday sexism, and the pain of living in an unequal world. It's a play for the #metoo and #timesup generation, confronting the spaces between us and the lies we tell ourselves.
The material is not unfamiliar – marital infidelity exposing more and more lies - but there is a twist: actor Robert Lonsdale plays the woman and Racheal Ofori plays the man. It's no drag show - the woman plays in her own voice, the man in his voice. This role reversal challenges preconceptions and sheds new light on the essential question - can men and women understand each other?
The swapping of the genders starts as a kind of actor's revolt.The drama begins at the actual recording, when the actors stop proceedings and decide they want to swap - they are bored of playing these familiar kinds of roles. The motif of role playing continues throughout, offering a subtle, sometimes comic, always provocative and illuminating approach to a familiar, often cliché-ridden issue.
The writer, Dan Rebellato, is a leading British radio dramatist, as well as a Professor of Contemporary Theatre at Royal Holloway London. He has written extensively for BBC Radio 3 and 4, as well as theatres such as Plymouth Drum, Suspect Culture and Graeae, and Pitlochry Festival Theatre. He has won Sony's and BBC Audio Awards for his radio dramas. He was lead writer on the blockbuster BBC Radio 4 Series, Emile Zola; Blood Sex and Money starring Glenda Jackson. Dan has published several books, most recently co-editing Contemporary European Playwrights in 2020, and is currently writing a practical play-writing guide for the National Theatre, due out in 2021/22.
Cast:
Naomi…………………..Racheal Ofori
Tom…………………………Robert Lonsdale
Nick ……………………….Chris Jack
Polly…………………………Polly Thomas
Dan…………………………Dan Rebellato
Director/Producer…………………… . Polly Thomas
Recording engineer……………..Louis Blatherwick
Sound design/Producer….Eloise Whitmore
Executive Producer…………..Joby Waldman
A Naked production for BBC Radio 4
Last on