Main content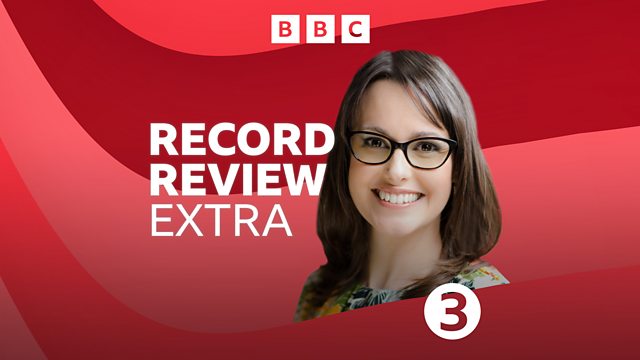 The Record Review Team's Top 2020 recordings
Hannah French presents a special show featuring more from the Record Review team's favourite recordings of 2020, after their initial outings on last Saturday's programme.
Last on
Music Played
Johann Sebastian Bach

Lobet den Herrn, alle Heiden, BWV.230

Ensemble: Ensemble Pygmalion. Conductor: Raphaël Pichon.

Johann Sebastian Bach: Motets.
harmonia mundi.
1.

Giuseppe Verdi

Attila (Act III)

Singer: Liudmyla Monastyrska. Singer: Stefano La Colla. Singer: Stefan Sbonnik. Singer: George Petean. Singer: Ildebrando d'Arcangelo. Choir: Bavarian Radio Chorus. Orchestra: Munich Radio Orchestra. Conductor: Ivan Repušić.

Verdi: Attila (Live).
BR-Klassik.
10-13.

Frédéric Chopin

Piano Concerto No 2 in F minor, Op 21

Performer: Benjamin Grosvenor. Orchestra: Royal Scottish National Orchestra. Conductor: Elim Chan.

Traditional Estonian

Jacob's dream / Proemial Psalm

Composer: Cyrillus Kreek. Performer: Marco Ambrosini. Performer: Angela Ambrosini. Performer: Anna-Liisa Eller. Choir: Vox Clamantis. Conductor: Jaan-Eik Tulve.

Johannes Brahms

Unbewegte laue Luft (Lieder und Gesänge , Op 57, No 8)

Performer: Graham Johnson. Singer: Sophie Rennert.

Dmitry Shostakovich

Violin Concerto No 1 in A minor, Op 77

Performer: Alina Ibragimova. Orchestra: State Academic Symphony Orchestra of The Russian Federation. Conductor: Vladimir Jurowski.

Ludwig van Beethoven

Andante 'favori' in F major (original 3rd mvt of Sonata in C major, Op 53, 'Waldstein')

Performer: Tom Beghin.

Johann Sebastian Bach

Herrscher des Himmels, erhöre das Lallen (Christmas Oratorio, Part 3)

Choir: Cappella Amsterdam. Ensemble: Combattimento. Conductor: Jan Willem de Vriend.
Broadcast