Main content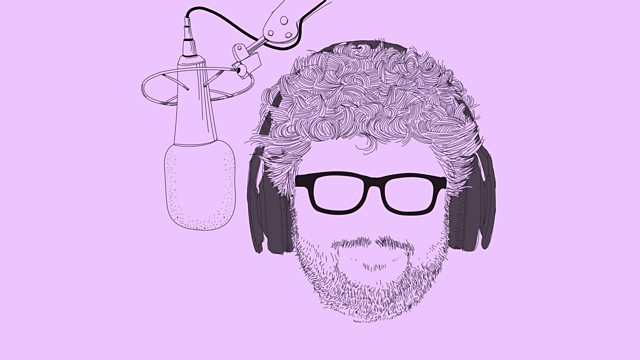 What if...? Tom's Marvellous Musical Multiverse
As we move from one year to the next, Tom indulges in some speculative musical time travel.
Last on
Music Played
Gustav Holst

The Planets - suite Op.32; Neptune the Mystic

Conductor: Sir Simon Rattle. Performer: Berlin Philharmonic Orchestra.

Alma Mahler

5 Songs for voice and piano; In meines Vaters Garten

Performer: Karen Cargill. Performer: Simon Lepper.

Richard Rodgers

South Pacific; I'm going to wash that man right out of my hair

Performer: Mary Martin. Performer: Original Broadway Cast Orchestra.

Arthur Sullivan

Patience; When I go out of door

Conductor: Malcolm Sargent. Performer: George Baker. Performer: John Cameron. Performer: Pro Arte Orchestra.

Wings

Mull of Kintyre

Parlophone.
0777 7 89317 4 4.

Buddy Holly

Not Fade Away

Performer: Buddy Holly.

Chuck Berry

Johnny B Goode

Performer: Jimi Hendrix.

Freddie Mercury

Bohemian Rhapsody

Music Arranger: Rick Wakeman. Performer: Rick Wakeman.

Sony Classical.
SICP-31182.

Wolfgang Amadeus Mozart

Requiem in D minor K.626, compl. Robert Levin

Conductor: Bernard Labadie. Performer: La Chapelle de Quebec. Performer: Les Violons du Roy.

Robert Schumann

Scenes from Goethe's Faust; Scene 7 (conclusion)

Conductor: Benjamin Britten. Performer: Dietrich Fischer‐Dieskau. Performer: Felicity Palmer. Performer: Aldeburgh Festival Singers. Performer: English Chamber Orchestra.

Wolfgang Amadeus Mozart

Sonata in E flat major K.282; 3rd movement; Allegro

Performer: Glenn Gould.

Joseph Haydn

Symphony no. 38 in C major; 3rd movement; Menuetto

Performer: Trevor Pinnock. Performer: The English Concert.

Joseph Haydn

The Creation; The heavens are telling

Conductor: Sir Simon Rattle. Performer: City of Birmingham Symphony Orchestra. Performer: CBSO Chorus.

Ludwig van Beethoven

Sonata in A major Op.47 (Kreutzer) for violin and piano

Performer: Gidon Kremer. Performer: Martha Argerich.

Nicolò Paganini

24 Caprices Op.1; No. 5 in A minor

Performer: Itzhak Perlman.

Clara Schumann

Piano Concerto in A minor Op.7; 3rd movement

Conductor: Barry Wordsworth. Performer: Lucy Parham. Performer: BBC Concert Orchestra.

Fanny Mendelssohn

Overture in C major

Conductor: JoAnn Falletta. Performer: Women's Philharmonic.

Jeanne Louise Dumont Farrenc

Sextet in C minor Op.40; 3rd mvt Allegro vivace

Performer: Eric Le Sage. Performer: Les Vents Français.

Alma Mahler

5 Songs for voice and piano; Die stille Stadt

Performer: Angelika Kirchschlager. Performer: Helmut Deutsch.

Freddie Mercury

Bohemian Rhapsody

Performer: Queen.

Scott Joplin

Treemonisha; Real Slow Drag

Performer: Anita Johnson. Performer: Rick Benjamin. Performer: The Paragon Ragtime Orchestra and Singers.

Andreas Staier

Mozart Improvisation

Composer: Christine Schornsheim. Performer: Andreas Staier. Performer: Christine Schornsheim.

Harmonia Mundi.
HMC901941.

George Enescu

Oedipe; Je T'attendrais

Conductor: Lawrence Foster. Performer: Marjana Lipovšek. Performer: Monte-Carlo Philharmonic Orchestra.

Warner Classics.
9482752.

Ludwig van Beethoven

Wellington's Victory (Battle Symphony) - Part 2

Conductor: Antal Doráti. Performer: London Symphony Orchestra.
Broadcast