Main content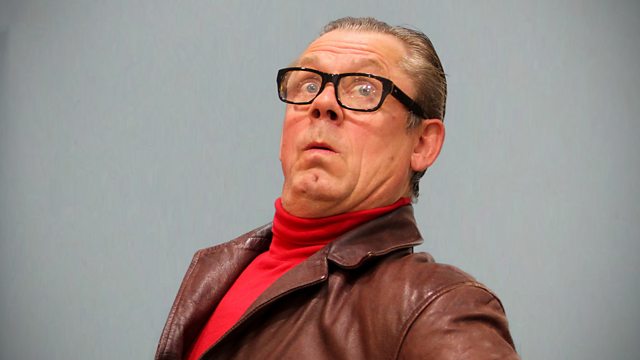 After years of hiding behind the masks of made-up people, Graham Fellows emerges to share the twists and turns of his own story - from Jilted John, to John Shuttleworth and beyond.
Radio 4 fans need no introduction to singer/organist John Shuttleworth, who has been a firm favourite on the station for some years now. But say the name Graham Fellows and many listeners won't know who you're talking about – including John Shuttleworth himself!
Graham Fellows is an actor, musician and character comedian who has been in showbusiness for 40 years and, after hiding behind the masks of made-up people, it's time he revealed himself.
This two-part series is an honest account of Graham's life to date - sometimes hilarious, sometimes moving and often disarmingly honest - which will give a real sense of the man behind the mask. Each show will be punctuated with witty and moving songs performed on pedal harmonium and Graham will share which songs he kept for himself and which he gave to his characters, and why.
There will, on occasion, be interjections from some of Graham's characters, particularly John Shuttleworth, as these lives are so intertwined. In fact, John is such a well-developed character that he can interject when Graham least expects it!
Part Two finds Graham a bit depressed and ready to quit showbusiness. After some counselling, he decides that what he really wants to do with his life is become a milkman! But after three months with not a single glimpse of a housewife in a nightie, he's offered an acting job in the Theatre. This renews his love of performing and he returns to John Shuttleworth, honing the character so that he's shortlisted for the Perrier awards and has his first series on Radio 4.
Graham soon feels ready to create a new character, and rock musicologist Brian Appleton is born: "I've been dumped upon from a massive height by so many rock stars, even Morrissey ripped me off. I wrote a song called My Turn to be Poorly."
John is ever present, and Graham reveals that such were the demands of Shuttleworth and the sheer quantity of songs the character needed for new tours and radio shows that he had to pass many of his own songs straight over to John, including She Lives in Hope and The Man who Lives on the M62. At which point, Ken Worthington appears and insists that John wrote all his own songs, unaided.
Graham reveals who voices the other characters in the Shuttleworth world before ending the show with a song that captures the truth of a simple event in HIS life – I Had an Egg with my Son.
A Chic Ken production for BBC Radio 4
Last on
More episodes
Next
You are at the last episode
Broadcast