Main content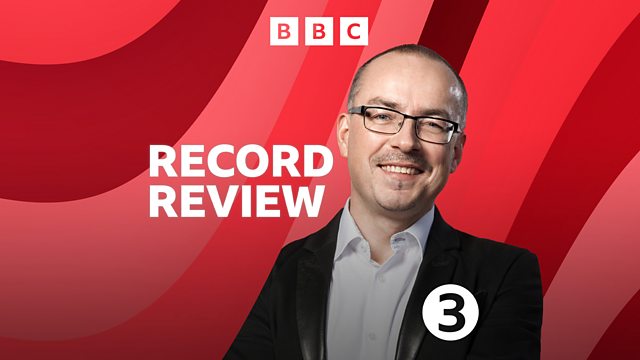 Mahler's First Symphony in Building a Library with Gillian Moore and Andrew McGregor
Gillian Moore chooses her favourite recording of Mahler's First Symphony. Plus, in an end-of-year round-up, the Record Review production team share their top picks of 2020.
with Andrew McGregor
9.30 Building a Library
Gillian Moore chooses her favourite recording of Mahler's Symphony No. 1.
Of all his symphonies, it was the First which gave Mahler the most trouble. Was it a two-part symphonic poem, did it have a programme, or was it just a symphony...? Should it have four or five movements? By the time Mahler published it as Symphony No. 1 in 1899, he'd been working on it for more than ten years, constantly revising it since its 1888 premiere in front of an indifferent Budapest audience. For a long time the symphony's lukewarm reception continued to perplex and disappoint Mahler. But at under an hour, full of good tunes and orchestral drama, it's one of the shortest and most often performed and recorded of all his symphonies.
10.15
End-of-Year Round-Up: the Record Review production team share their top picks of 2020.
11.20
Record of the Week
Andrew recommends an outstanding new release.
Last on
Music Played
Giuseppe Torelli

Concerto grosso in G Minor, Op. 8 No. 6 "Pastorale per il Santissimo Natale"

Orchestra: Concerto Copenhagen. Director: Lars Ulrik Mortensen.

Per la notte di Natale: Italian Christmas Concertos.
Naxos.
201.

Errollyn Wallen

Peace on Earth

Performer: Donal McCann. Singer: George Hill. Choir: Choir of King's College, Cambridge. Conductor: Stephen Cleobury.

Errollyn Wallen: Peace on Earth.
Kings College Cambridge.
101.

Bohuslav Martinů

3 Christmas Pieces: Sledge, Lullaby, Christmas Carol

Performer: Ksenia Kouzmenko.

Juan García de Zéspedes

Convidando está la noche

Ensemble: Siglo de Oro. Director: Patrick Allies.

Trad.

Thula Baba

Performer: Yo‐Yo Ma. Performer: Kathryn Stott.

George Malcolm

Gloria (Missa ad Prasesepe)

Performer: Matthew Searles. Choir: The Choir of Buckfast Abbey. Director: Philip Arkwright.

Johann Sebastian Bach

Komm, Jesu, komm, BWV 229

Ensemble: Ensemble Pygmalion. Conductor: Raphaël Pichon.

Johann Sebastian Bach: Motets.
harmonia mundi.
103.

Dmitry Shostakovich

Concerto No 1 in A minor Op 77 for violin and orchestra (2nd mvt)

Performer: Alina Ibragimova. Orchestra: State Academic Symphony Orchestra of The Russian Federation. Conductor: Vladimir Jurowski.

Mikalojus Konstantinas Čiurlionis

In the Forest

Orchestra: Lietuvos nacionalinis simfoninis orkestras. Conductor: Modestas Pitrėnas.

Čiurlionis: The Sea, In the Forest & Kęstutis.
Ondine.
2.

Johannes Brahms

Gestillte Sehnsucht Op. 91 No. 1

Performer: Graham Johnson. Singer: Sophie Rennert.

Frédéric Chopin

Piano Concerto no.2 in F minor Op.21 (3rd mvt)

Performer: Benjamin Grosvenor. Orchestra: Royal Scottish National Orchestra. Conductor: Elim Chan.

Chopin Piano Concertos.
Decca.
06.

Peteris Vasks

Concerto for Viola & String Orchestra (3rd mvt)

Performer: Maxim Rysanov. Orchestra: Sinfonietta Rīga.

Pēteris Vasks: Viola Concerto & Symphony No. 1 "Voices".
BIS.
103.

Cyrillus Kreek

Awake, My Heart

Choir: Vox Clamantis. Director: Jaan-Eik Tulve.

Giuseppe Verdi

Attila (Act 2 No. 11, Finale)

Singer: Ildebrando d'Arcangelo. Singer: Liudmyla Monastyrska. Singer: Stefano La Colla. Choir: Bavarian Radio Chorus. Orchestra: Munich Radio Orchestra. Conductor: Ivan Repušić.
Broadcast

Browse previous episodes of the Record Review Podcast