Main content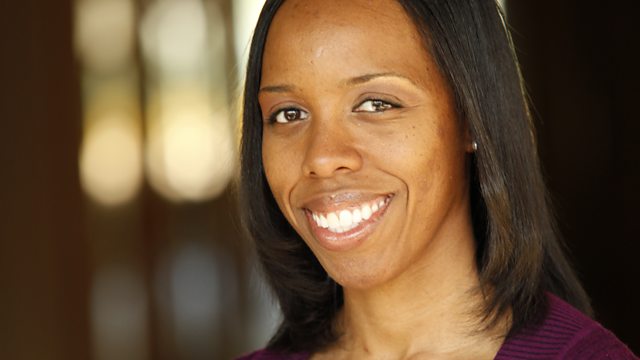 Kalena Bovell, conductor; Family Secrets, Sustainable Fashion
Conductor Kalena Bovell. Can fashion ever be sustainable? Family secrets.
The Panamanian-American conductor Kalena Bovell, is quickly becoming "one of the brightest stars in the world of classical music." Currently Assistant Conductor of the Memphis Symphony Orchestra , she is making her international conducting debut at the Southbank with Chineke! Europe's first majority Black, Asian and ethnically-diverse orchestra. She describes how she first discovered she could sing and fell in love with the violin, before finding her life's passion of standing on the podium in front of an orchestra, and explains her ambition is to conduct an orchestra behind heavy metal band Metallica.
All families have secrets and back in 2018 when we asked listeners to tell us some of their stories Moira wanted to talk to us about a secret that has affected her life. Now 57, she grew up an only child with her mum and dad in Swansea. She speaks to reporter Jo Morris.
Safia Minney MBE is number 28 on the Woman's Hour Power List: Our Planet, for her pioneering work in making fashion more sustainable. As the founder of People Tree and Real Sustainability, she's worked for decades to change how people think about clothes. But how has that changed over the years? And how can we enjoy fashion and clothing without having a negative impact? Safia joins Jane, along with influencer Venetia LaManna and ByRotation founder Eshita Kabra-Davies to discuss.
Presenter: Jane Garvey
Producer: Louise Corley
Editor: Beverley Purcell
Last on
Broadcast

Podcast
Women's voices and women's lives - topical conversations to inform, challenge and inspire.