Main content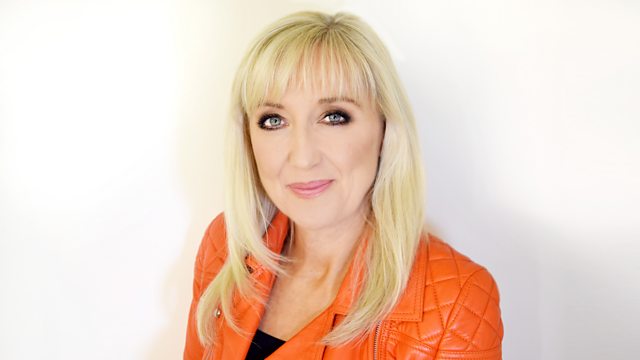 with Cathy Macdonald
Award-winning singer Barbara Dickson discusses her faith and music. How will the city of Bethlehem mark Christmas this year? Christmas around the world. And recasting fairy tales.
Cathy is joined by award-winning singer and actress Barbara Dickson, who will be sharing her thoughts on what her Catholic faith means to her and her stellar music career ahead of an event hosted by the newly launched Edinburgh Jesuit Centre.
Fairy tales never lose their popularity, but more and more these traditional tales are being modernised to reflect our contemporary values. Performance storyteller Mara Menzies and author Dame Marina Warner discuss whether this is meddling with the magical fantasy or saving the next generation from outdated stereotypes.
Cathy and her guests review and discuss BBC World Service's Heart and Soul: Black Jesus, which explores the identity and ethnicity of Christ, why it matters, and the new significance it has taken on in this year of protest and change.
Last year saw Bethlehem in the Holy Land welcome well over two million visitors pack inside the city. This year it's almost unrecognisable. Former Mayor of the City of Bethlehem and Member of The Palestinian National Council, Vera Baboun, tells Cathy how the city will mark Christmas this year.
Writer and poet John Coutts reflects on some of the things he learned during the process of putting his memoir together.
When you think of Christmas, an image deeply rooted in the European tradition comes to mind. So how does this image of Christmas translate for Christians around the world? Cathy is joined by Professor Mario Aguilar, Director of the Centre for the Study of Religion and Politics at St Andrews Universit; Reverend Aftab Gohar, Minister for Abbotsgrange Parish Church in Grangemouth; and storyteller Mara Menzies to discuss Christmas in Chile, Pakistan and Kenya respectively.
Last on
Music Played
Kirsty MacColl

1. MUSIC Days - Kirsty MacColl

The Best Summer Ever (Various Artist.
Virgin.

Michael Kiwanuka

4. MUSIC Black Man In A White World - Michael Kiwanuka

Simon & Garfunkel

6. MUSIC A Hazy Shade Of Winter - Simon & Garfunkel

The Definitive Simon & Garfunkel.
Columbia.

Darlene Love

10. MUSIC Christmas (Baby Please Come Home) - Darlene Love

A Christmas Gift For You (Phil Spect.
Phil Spector Int.

Tide Lines

14. MUSIC Heroes - Tide Lines

Eye Of The Storm.
Self-Released.
10.
Broadcast