Main content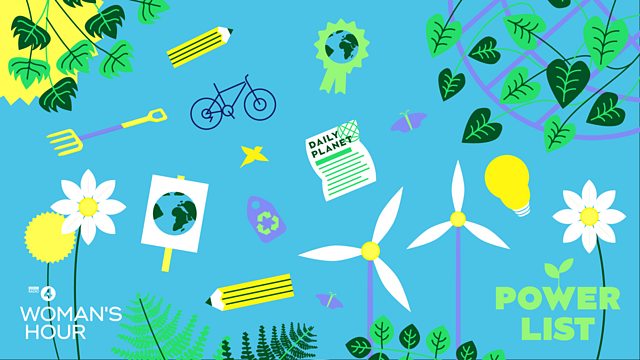 Online Harms Bill, Food and Class, Talking about Climate Change
Caroline Dinenage MP, digital minister, on the long-delayed Online Harms Bill and the new rules for tech firms. Food historian Pen Vogler on class and food.
The government's long delayed full response to the online harms white paper will be published today. New rules will be introduced for tech firms which allow users to post their own content. Firms who fail to protect people face fines of up to ten percent of turnover or the blocking of their sites. Popular platforms will be held responsible for tackling both legal and illegal harms and all platforms will have a duty of care to protect children using their services from being exposed to harmful content. Jane Garvey talks to the Minister in charge of steering the bill through the House of Commons Caroline Dinenage.
Food historian Pen Vogler, author of Scoff, puts our eating habits under a microscope and reveals how they are loaded with centuries of class prejudice. As she says, "most Brits could read a shopping basket as though it were a character sketch: Typhoo or Earl Grey, Kingsmill or sourdough". If, she says, we spent less time scoffing at other people's eating habits and more time thinking about how everyone could have the same access to good food, then maybe Britain's reputation for bad food could be a thing of the past.
The way we understand and talk about climate change has shifted dramatically in the past couple of years. To discuss why, Jane speaks to three women from this year's Power List - physicist and climate researcher Prof Joanna Haigh; one of the leads from the Climate Assembly Prof Rebecca Willis; and Guardian Environment Correspondent Fiona Harvey.
Presenter: Jane Garvey
Producer: Lucinda Montefiore
Last on
Broadcast

Podcast
Women's voices and women's lives - topical conversations to inform, challenge and inspire.