Main content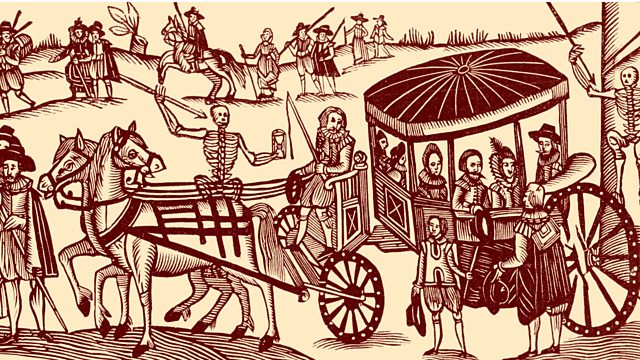 A Plague On All Our Houses
The artistic director of the Royal Shakespeare Company, Greg Doran, considers how Shakespeare's life was punctuated by outbreaks of plague and how they affected his work.
On the registry of births and deaths in Stratford-upon-Avon from 1564, an entry appears - three months after Shakepeare's birth - of the death of a man. Next to it, written in Latin, "hic incepit pestis" - 'here begins the plague'.
Throughout this year of living with the Covid pandemic and with theatres closed, Greg Doran, Artistic Director of the Royal Shakespeare Company, comes to a new understanding of Shakespeare and how the various outbreaks of the plague during his lifetime must have affected his writing more than perhaps previously thought. He charts the progression of Shakespeare's writing from comedy to tragedy, thinking about the impact of the plague and in particular how it may have influenced Shakespeare to change the ending of one play in particular - King Lear.
With contributions from Professor James Shapiro Professor Emma Smith Roz Sklar and Amy Hurst of the Shakespeare Birthplace Trust and Professor Miri Rubin.
Producer: Maggie Ayre
Last on
Broadcasts