Main content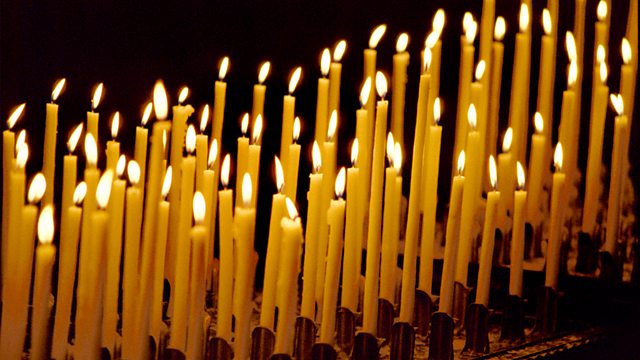 07/12/2020
A spiritual comment and prayer to begin the day with the Rev Sharon Grenham-Thompson.
A spiritual comment and prayer to begin the day with the Revd Sharon Grenham-Thompson
Perhaps one of the most widely distributed photographs ever was taken on 7th December 1972, out of the viewing window of a spacecraft headed towards the moon. Colloquially known as the Blue Marble Shot, this stunning photo of our planet is the result of an extraordinary combination of events.
It's impossible to see the earth as a globe unless one is at least 20,000 miles away from it. For that globe to appear fully visible and illuminated by sunlight, one has to fly through a specific and relatively narrow corridor of space at a particular time. Only 3 humans have ever done that, thanks to the site of their lunar destination – the crew of the final Apollo mission. And one of them happened to be looking back towards earth at the critical moment and have the presence of mind to grab a camera for an unscheduled photograph.
It's been described as the perfect picture of our shared home, depicting the Earth's "frailty, vulnerability, and isolation amid the vast expanse of space". This picture was possibly the single most meaningful thing that the crew brought back from their mission.
Although NASA attributes the shot to all 3 members of the crew, there is no definitive answer as to who actually pressed the shutter. Tragically it was the cause of years of arguments between the crew members – perhaps symbolising our inability as humans simply to share. An inability that could be said to drive most of the difficulties we experience as inhabitants of our beautiful planet to this day.
Creator God may be reminded of the fragility and yet impossible beauty of all life; and may we not see our place on this earth as our right, but as our privilege.
Amen.
Last on