Main content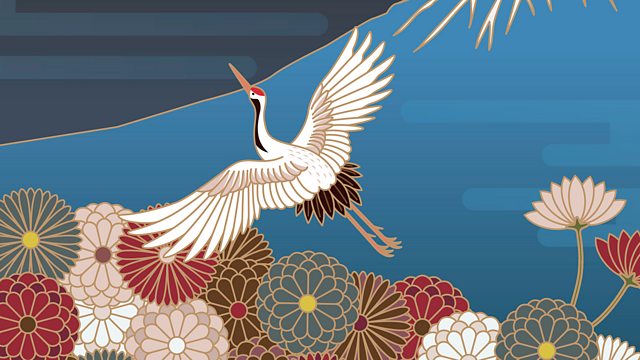 Thousand Cranes
By Yasunari Kawabata, dramatised by Jude Cook. Death, desire and envy convene around the art of the Japanese tea ceremony.
Thousand Cranes is celebrated in Japan as a modern literary classic. It's author Yasunari Kawabata was the recipient of the 1968 Nobel Prize for Literature. This is a new adaptation for radio by Jude Cook.
Following the death of his parents, bachelor Kikuji finds himself attracted to his father's last mistress, Mrs Ota. Meanwhile his father's first mistress – the manipulative Miss Kurimoto – urges him to pursue Yukiko, the 'Inamura girl', an ethereal young woman. Death, desire and envy convene around the art of the tea ceremony, where each detail is charged with intense significance.
The story takes place against the backdrop of a country in transition. In the late 1940s Japan was attempting to value and preserve tradition, while seeking to industrialise and embrace modern capitalist values following the trauma of World War Two. Part of this modernisation involved questioning the power balance of sexual relations, where men had traditionally held the upper hand. A meditation on fulfilment, isolation, submission, and passivity versus action,
Dramatised by Jude Cook from a translation by Edward G. Seidensticker.
Yasunari Kawabata…Eiji Mihara
Kikuji Mitani…Nino Furuhata,
Mrs Ota…Naoko Mori,
Miss Kurimoto…Kazuko Hohki
Fumiko Ota…Yuriri Naka
Yukiko Inamura…Miyuki Watanabe,
Cab Driver…Junichi Kajioka
Original music by Sylvia Hallett
Sound by Alisdair McGregor
Directed by Jeremy Mortimer
Production Coordinator Sarah Kenny
Assistant Producer Gabriel Francis
Executive Producer Joby Waldman
A Reduced Listening production for BBC Radio 3
Last on
Broadcast