Main content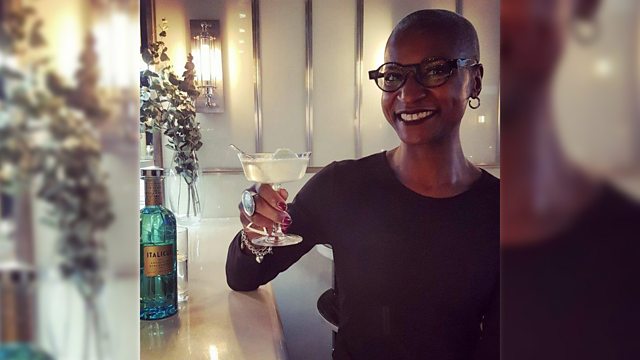 Festive drinks, Post-partum psychosis, Outliving your mum.
How to make the perfect festive drinks from snowballs to hot drinks for outside entertaining, Post-partum psychosis, Outliving your mum.
Sandrae Lawrence from the Cocktail Lovers Magazine stirs up some Christmas spirit in the Woman's Hour studio with a selection of festive drinks ideas. She'll be preparing traditional Snowballs and telling us about wassails to warm your guests with whilst entertaining outdoors. As Hollyoaks tackles the issue of post partum psychosis we hear from Hannah Bissett from Action on Post-partum Psychosis and Dr Ayesha Rahim, who's a perinatal psychiatrist at Lancashire and South Cumbria NHS Foundation Trust and we hear Titania's story about Outliving her mum.
Presented by Jane Garvey
Produced by Lisa Jenkinson
Last on
Websites offering help and support for Post-Partum Psychosis
Cocktail Recipes
Hot Spiced Apple<?xml:namespace prefix = "o" ns = "urn:schemas-microsoft-com:office:office" />
Apples and spices are a match made in taste heaven – perfect if you're not drinking alcohol but still want a hit of something warming and interesting in the taste department. You don't have to be too precise with this recipe – start with a cup of apple juice for one to two serves and scale up to a litre or so if you're entertaining or for decanting into a flask for social distanced al fresco meet-ups.
Apple juice or apple cider
Orange slices
Lemon slices
A selection of spices such as:
Cinnamon stick
Allspice berries
Star anise
Grated/ground nutmeg
3 cloves

Demerara sugar or honey to taste
Method:
Combine all ingredients in a saucepan and simmer for 5-10 minutes until all of the flavours have infused. Add sugar or honey to taste. Pour into heat-proof mugs and garnish with orange peel and cinnamon stick or star anise. Alternatively, decant into a flask to warm you up during winter walks.
If you have any left over, this can be stored in the fridge for up to four days. Serve cold.
For an alcoholic version, add brandy or bourbon.
TCL Mulled Fizz  
For the taste of mulled wine without the cloying sweetness, this Christmas special combines, spiced rum, clementine juice, port, sparkling wine and wraps them all up in winter warming spices. Make the spiced syrup ahead and store in the fridge and use as needed.
35ml spiced rum
30ml spiced syrup*
20ml freshly squeezed clementine juice
15ml port
40ml sparkling wine
Method:
First make the spiced syrup*. Next add all the ingredients except the sparkling wine into a cocktail shaker filled with ice. Shake for 10-15 seconds or until the outside of the shaker becomes frosted. Double strain into a chilled champagne flute then top up with the sparkling wine. Garnish with an orange twist (or edible gold leaf if you're feeling fancy!) and serve.
Spiced syrup:
50ml caster sugar
50ml water
1 cinnamon stick
½ grated nutmeg
2 cloves
1 split vanilla pod
Method:
Warm ingredients together gently for three to four minutes, stirring occasionally. Leave to cool for 10 minutes or so, then strain off into a jar.
Snowball
Light, frothy, creamy and low abv to boot, this retro guilty pleasure is sure to bring on the smiles. Want more of a kick? No problem. Just add some brandy into the mix.
50ml Warninks Advocaat
25-35ml lime cordial or fresh lime juice
25 ml brandy (optional)
Lemonade
Cocktail cherry to garnish
Method:
Shake Advocaat and lime juice together with ice (add 25ml of brandy for a boozier version). Strain into a Coupe/Martini or Flute glass and top up with lemonade. Garnish with a cocktail cherry.
Broadcast

Podcast
Women's voices and women's lives - topical conversations to inform, challenge and inspire.