Main content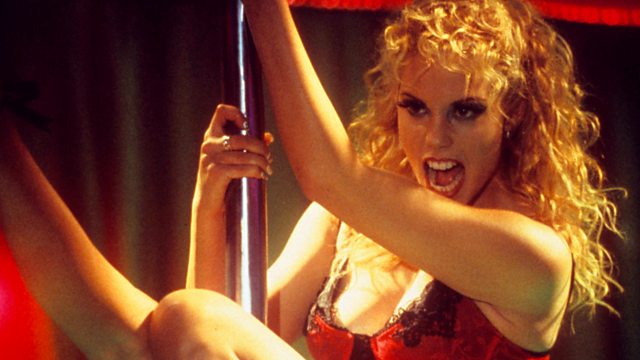 What's your favourite cinematic guilty pleasure? And why the guilt? An hour-long celebration of trashy films from Showgirls to Love Actually to Cats. Comedian Mae Martin narrates.
What's your favourite cinematic guilty pleasure? And why the guilt? Film critic Catherine Bray hosts a celebration of trashy films spanning Showgirls to Love Actually to Cats, with narration from comedian Mae Martin.
The programme attempts to figure out why these films are so much fun to watch but also why they end up labelled 'guilty pleasures'. We look back at the cult films so badly made that they are a total delight to watch, from godfather of bad movies Ed Wood's Plan 9 from Outer Space to Tommy Wiseau's infamous 'disasterpiece' The Room to Tom Hooper's recent adaptation of Cats. We take a trip to the midnight movie circuit to be dazzled once more by the likes of Showgirls, The Man Who Saved the World - or Turkish Star Wars as it's often known - and cult favourite 1990: The Bronx Warriors. We question whether a film is still a true cult film if it was made with the intention of becoming a cult film, for example, the Sharknado franchise, or whether it is more authentic when a film is accidentally awful, the direct comparison being Jaws: The Revenge.
We also look at slicker, mainstream movies - rom-coms like Sleepless in Seattle and action films like the Fast and Furious franchise. Sometimes whole genres are dismissed as guilty pleasures - slasher movies, cheesy erotic dramas and gross-out comedies, for example - but if a director adds a little social commentary to the mix, then horror, comedy and eroticism become respectable, elevated even. Is that fair? Should we have to pay for our entertainment if we are being educated at the same time? Surely, there are better ways for the idea of guilt to influence our film-viewing pleasure.
As some older films start to feel outdated in their attitudes to a range of issues, including race and gender, we look at whether guilt has a more useful role to play. And in the wake of the Me Too movement, perhaps we are experiencing a kind of collective cultural guilt about just how many of the films we enjoy are the work of reprehensible people. When set against these more serious manifestations of guilt colliding with pleasure, maybe we will find that it is time to retire the concept of the traditional guilty pleasure. Maybe we can just allow ourselves to enjoy the innocently goofy films that we like, be they rom-coms, action movie or cult treasures, without placing them in a special category that suggests that we are embarrassed by our embrace of pleasure.
After all, hasn't cinema always been a mixture of carnival sideshow entertainment and high art? People have always enjoyed sex, horror and comedy on screen, and cinema has always been able to offer both education and entertainment at the same time - that's one of its greatest talents and why we love it, guilt-free.
More episodes
Next
You are at the last episode
Music Played
John Williams, London Symphony Orchestra

Anakin's Dark Deeds

Della Reese

Come On-a My House

Electric Light Orchestra

I'm Alive

Siouxsie and the Banshees

New Skin

Lionel Newman, 20Th Century-Fox Studio Orchestra

An Affair To Remember

Van Morrison

Someone Like You

James L. Venable

The Girls Shine

Rita Hayworth

The Heat Is On

Backstreet Boys

I Want It That Way

Bay City Rollers

Bye Bye Baby
Credits
| Role | Contributor |
| --- | --- |
| Presenter | Catherine Bray |
| Narrator | Mae Martin |
| Composer | Jeremy Warmsley |
| Production Manager | Annie Hughes |
| Executive Producer | Dan Jones |
| Executive Producer | Catherine Bray |
| Producer | Charlie Shackleton |
| Producer | Anthony Ing |
| Director | Catherine Bray |
| Production Company | Little Dot Studios |
| Production Company | Loop |
Featured in...
From big blockbusters to independent films, celebrating the art of cinema

Short films taking you to the heart of the movies.