Main content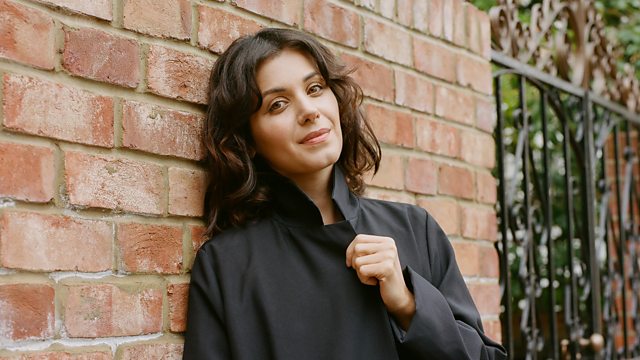 Katie Melua, Lynette Yiadom-Boakye, Crimes Against Christmas
Singer-songwriter Katie Melua; contemporary British portrait painter Lynette Yiadom-Boakye at Tate Britain; an online advent calendar podcast, Crimes Against Christmas
Seventeen years after achieving global success with her debut album, Katie Melua talks about her latest record Album No.8, and how she took a course in short fiction writing before embarking on the lyrics. Plus she performs a special acoustic performance for Front Row.
British-Ghanaian artist Lynette Yiadom-Boakye paints 'figments': portraits of fictitious people constructed from memory and fantasy. As Tate Britain re-opens, her Covid-postponed show Fly in League With the Night surveys her body of work from 2003 to the present day with a distinctive sense of mystery. Art critic Asana Greenstreet reviews the exhibition and gives us a sense of Yiadom-Boakye's importance to British art now.
Husband and wife team Feargus Woods Dunlop and Heather Westwell from the New Old Friends Theatre company have come up with a novel way of beating Covid restrictions on live performances by turning their traditional Christmas show into an online advent calendar podcast – Crimes Against Christmas, which is loosely based on Agatha Christie's Then There Were None. Feargus Woods Dunlop talks to Elle Osili-Wood about how and why they did it.
Presenter Elle Osili-Wood
Producer Jerome Weatherald
Main image: Katie Melua
Image credit: Rosie Matheson
Last on
Katie Melua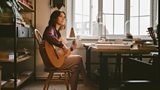 Lynette Yiadom-Boakye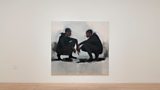 Lynette Yiadom-Boakye's exhibition 
Fly in League With the Night
is at Tate Britain, London until 09 May 2021.  Timed tickets must be boked in advance.
Image: Installation view showing Lynette Yiadom-Boakey  No Need of Speech 2018.  Image credit: Tate(Seraphina Neville)
Crimes Against Christmas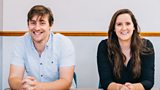 Crimes Against Christmas, New Old Friends Theatre Company's  audio advent Calendar, a 24-part podcast for the run up to Christmas is available now online.
Image: 
New Old Friends Theatre Co
, Left:  Feargus Woods Dunlop; Right: Heather Westwell.  Image credit: Lloyd Evans Photography
UK's most streamed music artists
 5. Dance Monkey - Tones And I.                                                                                                 4. The Box - Roddy Rich.                                                                                                           3. Rockstar  - DaBaby ft Roddy Rich.                                                                                           2. Roses (Remix) - SAINt JHN.                                                                                                   1. Blinding Lights - The Weeknd



Broadcast