Main content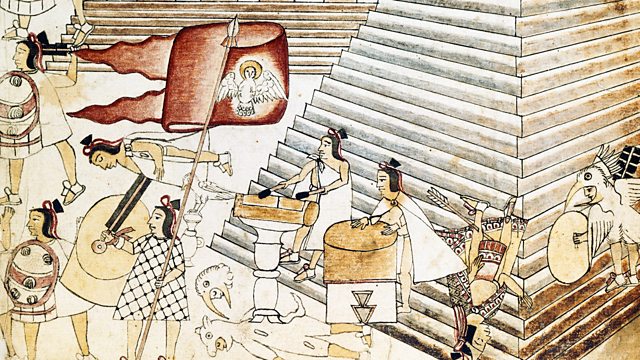 Times of Change
Rana Mitter and historians Tom Holland, Camilla Townsend, Emma Griffin and Jared Diamond discuss what we can learn from the upheavals of industrial revolution and empires ending.
Jared Diamond, Camilla Townsend, Tom Holland and Emma Griffin talk to Rana Mitter. What lessons for the pandemic are there in looking back at times of upheaval in history from the rise and fall of the Aztec Empire to the move from rural to urban living in Britain's Industrial Revolution.
Tom Holland's books include Rubicon: The Last Years of the Roman Republic; Dominion: The Making of the Western Mind; Persian Fire: The First World Empire and the Battle for the West.
Camilla Townsend is the author of the book Fifth Sun: A New History of the Aztecs, which is one of the books shortlisted for the 2020 Cundill History prize.
Emma Griffin is the author of books including Liberty's Dawn: A People's History of the Industrial Revolution and Bread Winner: An Intimate History of the Victorian Economy. She was chosen as a BBC/AHRC New Generation Thinker in 2012.
Jared Diamond is the author of books including The World until Yesterday, Upheaval: How Nations Cope with Crisis and Change and Natural Experiments of History
Producer: Luke Mulhall
Last on
Broadcast