Main content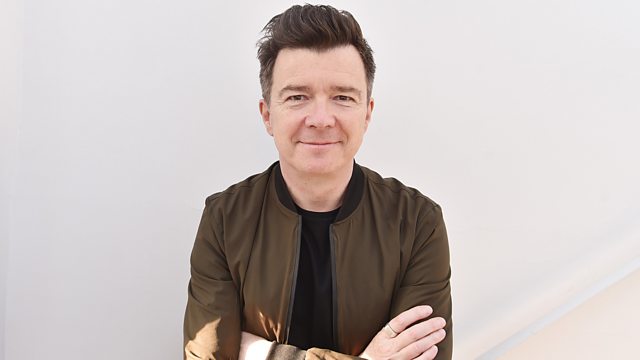 Rick Astley and Motsi Mabuse
Rick Astley is on the show with a World Exclusive of new music and Motsi Mabuse is back to talk about the weekend's action on Strictly Come Dancing.
Rick Astley is on the show with a World Exclusive first play of new music. Rick's first solo track, 'Never Gonna Give You Up' 1987, was a number one hit single in 25 countries and won the 1988 Brit Award for Best British Single. He made a comeback in 2007 after retiring from the industry, to make more time for family, between 1993-2000. He became an internet phenomenon when his 'Never Gonna Give You Up' track became integral to the meme known as "rickrolling". He was voted Best Act Ever by internet users at the MTV Europe Music Awards in 2008. This prize was soon followed by a return of 'Never Gonna Give You Up' to the UK charts, 21 years after its first release. His 2016 album '50' entered the UK album charts at number one.
'Strictly' judge Motsi Mabuse chats to Zoe looking back on the weekend's action and answer questions from the listeners. Motsi joined the BBC judging panel in 2019, and was previously a judge on the German version of Strictly Come Dancing, called Let's Dance. She is also a former South African Champion and German Latin Champion in 2009 and 2010.
Wake up and embrace the day with Zoe Ball! Between 8 am and 9 am Zoe keeps the tunes rolling on Maximum Music Monday. And Zoe plays three disco classics from her personal collection in the Disco Ball at 8.30!
Along with Tina Daheley on news, Richie Anderson on travel and Mike Williams on sport, she and the team have the best start to your morning. With celeb guests, quizzes, headlines, tunes chosen by listeners, and more music that you can shake a glitterball at!
There's also a daily Pause For Thought with Father Brian D'Arcy and listeners on the line, as Zoe entertains the nation with fun for the family!
Last on
Music Played
Shirley Bassey

Look But Don't Touch

I Owe It All To You.
Decca.

Bruno Mars

Just The Way You Are

Now That's What I Call Music 77 (Various Artists).
Now.

The Boo Radleys

Wake Up Boo!

Various Artists - Untitled.
Global Records & Tapes.

Joe Cocker

Delta Lady (Radio 1 Session, 7 Oct 1968)

The Greatest Hits Of 1969.
Premier.

Odyssey

Going Back To My Roots

Cher

Believe

Love Songs - 39 All Time Love Classic.
Polygram Tv.

The Weeknd

Save Your Tears

After Hours.
XO/Republic.
11.

Shalamar

A Night To Remember

Friends - Deluxe Edition.
Big Break Records.
5.

Travis

Side

(CD Single).
Independiente.

Madness

One Step Beyond (Radio 2 In Concert 50, 2012)

Shania Twain

Man! I Feel Like A Woman!

Marisha Wallace

Before I Go

Rick Astley

Love This Christmas

(CD Single).
BMG Rights Management (UK).

Stereophonics

Have a Nice Day

Now 49 (Various Artists).
Now.

The Mamas & the Papas

Monday, Monday

The Mamas & The Papas - 20 Greatest H.
MFP.

John Parr

St. Elmo's Fire (Man In Motion)

Now 1985 - The Millennium Series.
EMI.

Miley Cyrus

Prisoner (feat. Dua Lipa)

Toploader

Dancing In The Moonlight

Onka's Big Moka - Toploader.
Sony Soho Square.

David Guetta

Titanium (feat. Sia)

Bee Gees

Stayin' Alive

Bee Gees - Their Greatest Hits.
Polydor.

Stacy Lattisaw

Jump To The Beat

Let Me Be Your Angel.
BBR.
009.

The Players Association

Turn The Music Up!

Let's Go Disco! (Various Artists).
EMI.

Callum Beattie

Don't Walk Alone

People Like Us.
3Beat Productions.

Talking Heads

Once In A Lifetime

Talking Heads - Remain In Light.
Sire.

Sigala

&

James Arthur

Lasting Lover

(CD Single).
Ministry Of Sound.

Don Henley

The Boys Of Summer

The Gap Band

Oops Up Side Your Head

Soul Years 1980 (Various Artists).
Knight Records.

Sister Sledge

Lost In Music

Disco Inferno (Various Artists).
East West.
9.

Mica Paris

Mama Said

gospel.
East West Records.
Pause For Thought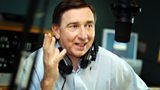 From Father Brian D'Arcy, a Catholic Passionist priest: 
It has been said that in every relationship there are actually SIX people not two. Here's how to make one and one add up to six. There's: Who I think I am; who you think I am; and who I really am. Then there's who you think you are; who I think you are; and who you really are. No wonder communication is so difficult! Relationships are intricate for many reasons but mainly because we keep changing as we grow; we either grow together or grow apart. How else can we become our true selves unless we grow. A tiny acorn has the potential to become not just a mighty oak tree, but actually has the potential to become a thousand oak trees. We humans have within us the seeds of unlimited potential. 
And yet that limitless potential can be stifled by one little emotion – fear. Fear of failure kills our self- belief stone dead. That's why courage is such an important gift to have. Courage is not the absence of fear, which can in fact be foolishness. Courage helps us to keep going in spite of our perfectly justified fears. Fear can be acronym. F-E-A-R = Face Everything And Recover. I believe love is an effective anti-dote to fear. I once heard a widowed mother of 8 children explain what love means in a marvellously simple way. She was asked if she loved all her children equally. She replied that she loved them all - but NOT equally. "I loved the one the most who felt a failure - until he began to feel good about himself," she said. "I loved the one the most who was hurt - until he was healed; "I loved the one the most who was lost - until she was found." 
Henri Nouwen, who was a wonderful spiritual writer, eventually came to realize that the greatest temptation in life is not success, popularity, or power, but self-rejection – which falsely makes us substitute popularity for self-respect. And that is why my final advice to myself and to you this morning is this: 'Never put the key to your happiness in someone else's pocket.'
Broadcast