Main content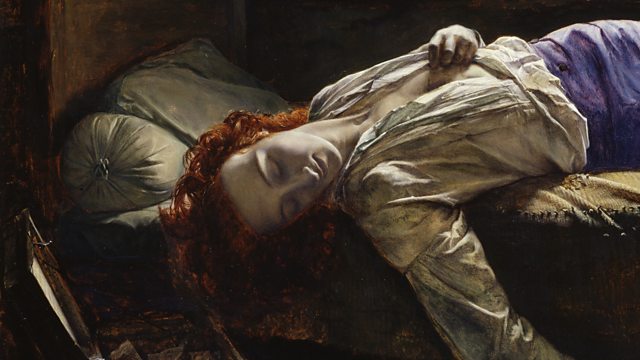 The Fake Poet
The image of the tragic young poet Thomas Chatterton lying dead in the attic, doomed by his art, has rippled through the centuries. How has each generation made him their own?
250 years ago, the brilliant but impoverished Thomas Chatterton died in his cold, bare garret, alone. The image of the tragic and neglected young genius, doomed by his art, has rippled through the centuries. Sophie Coulombeau discovers that the myths built up around this tortured poet are as enticing and complex as the poems he is accused of faking.
Chatterton ended his brief life at 17 years of age. But his story catapulted around the world and was captured in poetry, novels, operas and paintings. There was Chatterton merch with postcards and handkerchiefs; he captivated the Romantics and the Pre-Raphaelites, shaped the work of myriad writers and musicians from Oscar Wilde to Keith Jarrett, Samuel Wesley to Serge Gainsbourg and his invented poet monk Rowley is hailed as an inspiration for literary duplicity even today.
Telling Chatterton's story through five works he inspired, New Generation Thinker Sophie Coulombeau pins down the man and the myth, exploring how each generation has passed the baton and reinvented the poet for their own age.
Producer: Sarah Bowen
Photo ©Tate
Last on
Broadcast