Main content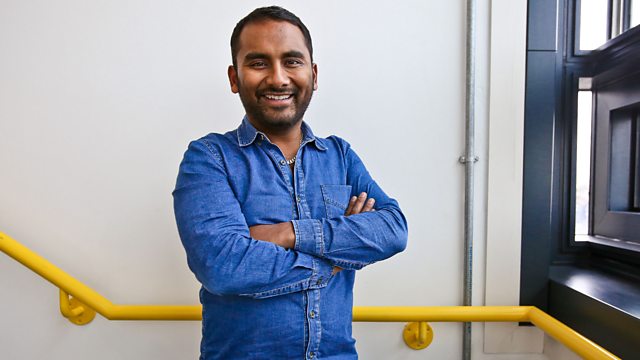 Amol Rajan sits in, joined by Liam Gallagher, Beverley Knight and Jon Richardson and Lucy Beaumont
Liam Gallagher, Beverley Knight and Jon Richardson and Lucy Beaumont all join Amol for a packed Friends Phone In Friday.
Liam Gallagher chats to Amol about his brand new single All You're Dreaming Of and his live streamed gig Down By The River Thames. The new single emerged in the summer after Liam put an unexpected spin on an idea created by his co-writer, Ivor Novello winner Simon Aldred. It was subsequently produced by Andrew Wyatt, who has collaborated on both of Liam's chart-topping solo albums. Liam will next be performing on Saturday December 5th 'Down By The River Thames' – a one-of-a-kind virtual live event which will see Liam accompanied by his band for a set broadcast from a barge travelling along the Thames.
The show will include his iconic songs, fan favourites and a few surprises, spanning both his solo career and his time with Oasis – some of which he hasn't performed in years.
Beverley Knight is on the line to tell Amol about her brand new Christmas song, 'A Christmas Wish', which is taken from the new movie 'The Loss Adjuster'. Incredibly it's Beverley's first Christmas single and she recorded the video on stage at The Noel Coward Theatre in London's West End. The Queen of British soul, Beverley has been one of the UK's most consistent artists for over two decades, with numerous gold and platinum-selling albums. She has 14 UK top 40 hits, including 'Shoulda Woulda Coulda' and 'Greatest Day' (1999).
Jon Richardson and Lucy Beaumont join Amol to discuss 'Meet The Richardsons at Christmas'. The comedians and real life married couple play fictionalised versions of themselves and the show follows them in a mockumentary format. The first series was Dave's second most-watched show through lockdown, attracting 1.13 million viewers on average, beaten only by the Red Dwarf feature-length episode The Promised Land.
Along with Tina Daheley on news, Richie Anderson on travel and Mike Williams on sport, Amol and the team have the best start to your morning.
There's also a daily Pause For Thought with Paul Kerensa and listeners on the line, as Amol entertains the nation with fun for the family!
Last on
Music Played
The Police

Every Little Thing She Does Is Magic

Ones On 1 (Radio 1 21st Birthday Albu.
BBC.

KT Tunstall

Suddenly I See

(CD Single).
Relentless Records.

T. Rex

Metal Guru

The Greatest Hits Of 1972 (Various).
Premier.

Traveling Wilburys

End Of The Line

Traveling Wilburys Vol.1.
Wilbury.

Starship

We Built This City

Now 1985 (Various Artists).
Now.
1.

Marisha Wallace

Before I Go

James Arthur

&

Anne‐Marie

Rewrite The Stars

The Greatest Showman: Reimagined (Various Artists).
Atlantic.

Queen

You're My Best Friend

Queen - Greatest Hits.
Parlophone.
4.

The Cure

Friday I'm In Love

True Brit (Various Artists).
Polygram Tv.

PSY

Gangnam Style

Now That's What I Call Music! 44 (Various Artists).
Now.

Kenny Loggins

Footloose

Footloose (Original S/Track).
CBS.

Culture Beat

Mr Vain

Best Of Dance 93 (Various Artists).
Telstar.

Stevie Wonder

Can't Put It In The Hands Of Fate (feat. Rapsody, Cordae, CHIKA & Busta Rhymes)

(CD Single).
So What The Fuss Music.

Lady Gaga

The Edge Of Glory

Now That's What I Call Music! 80 (Various Artists).
Now.
1.

Barry White

You See The Trouble With Me

Barry White - The Collection.
Mercury.
2.

Elton John

I'm Still Standing

Diamonds.
Virgin EMI Records.

Shirley Bassey

Look But Don't Touch

I Owe It All To You.
Decca.

Coldplay

&

Big Sean

Miracles (Someone Special)

Labelle

Lady Marmalade

Soul Chartbusters (Various Artists).
Columbia.

Lionel Richie

Dancing on the Ceiling

Dancing In The Street (Various Artis.
Universal Music Tv.

Liam Gallagher

All You're Dreaming Of (Radio 2 Session, 27 Nov 2020)

Liam Gallagher

Hello (Radio 2 Session, 27 Nov 2020)

The Weeknd

Save Your Tears

After Hours.
XO/Republic.
11.

Pat Benatar

Love Is A Battlefield

The 80's Collection: 1984 (Various).
Chrysalis.

R.E.M.

Shiny Happy People

The Greatest Hits Of 1991 (Various).
Telstar.

Beverley Knight

A Christmas Wish

Gregory Porter

Mister Holland

All Rise.
Decca Records Jazz France.

Lighthouse Family

Ocean Drive

Lighthouse Family - Ocean Drive.
Polydor.
Pause For Thought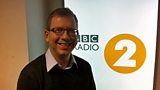 Some folks are decking their halls a little early this year... so forgive me joining in with a November festive message. See, this is my last Pause For Thought before Christmas! And I am a complete Christmas nut... So I've been intrigued by the wording of those whispers, of whether Christmas might be "cancelled". Whether Christmas could be "saved". Deep down I think we know that Christmas will come, as sure as Saturday will be Saturday, and next Spring will be (not soon enough) next Spring. Not cancelled. Only different. Yet once, long ago, Christmas was actually cancelled – it was illegal for nearly 20 years. I've been reading about the 1640s, when the Puritans were in charge. Christmas celebrations had got a bit wild, so they said: "Enough." 
On Christmas Day, shops opened, churches closed, Parliament met – though some MPs apparently fell asleep, kept awake all night with rebellious carol-singers outside their windows. Some rebels took Christmas communion with muskets pointed at them as they took the bread and wine. A very different Christmas indeed.
What fascinates me about that period, is that Christmas did continue, just quietly, in homes. Forget the big parties – a smaller celebration would do for now. Before, they'd have these giant Christmas pies, shaped like cribs, but now they were banned... so our ancestors made them bitesize – easier to hide if you were caught out. The name changed from Christmas pies, to something not so obviously festive: 'mince pies'. Oh yes, we'll always find a way to eat our puddings.
From the Puritan non-Christmas, to 1914's trenches, echoing with Silent Night... when our regular celebrations have been impossible, Christmas has persisted, quietly. There's always been a festive nostalgia for something quieter, homely, fireside. Perhaps now's our chance, to step inside those Christmas cards of candlelit simplicity. The Christian Christmas has always been a time to reflect, and that's something we can still do. If it's less busy, perhaps we'll have more time to do just that. If we meet, may it be with care and distance – easy on the mistletoe. And surely, if a cancelled Christmas four centuries ago means we invent mince pies, just imagine what we can come up with after this one.
Broadcast