Main content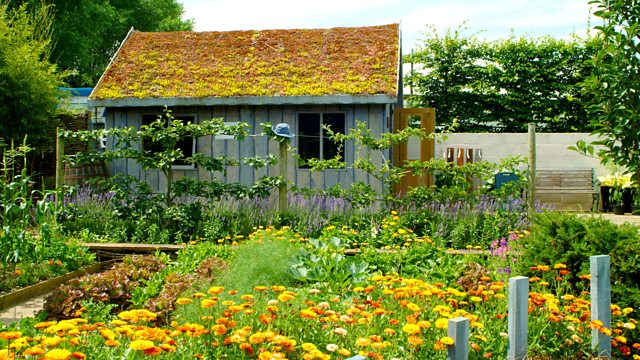 GQT at Home: Hippeastrums and Holly
Kathy Clugston hosts the horticultural programme featuring a group of gardening experts.
Kathy Clugston hosts the horticultural programme with Chris Beardshaw, Anne Swithinbank and Matthew Pottage. Kathy and a virtual audience from across the country.
This week, the panellists discuss the dos and don'ts of creating colour in the garden, alternative indoor Christmas trees and building a wildlife pond from scratch. They also share their garden dreams and nightmares.
Away from the questions, Alex Young has a survival guide for houseplants through the winter, and Advolly Richmond is back with another fascinating history - this week it's the Amaryllis (or is it the Hippeastrum?)
Producer - Jemima Rathbone
Assistant Producer - Rosie Merotra
A Somethin' Else production for BBC Radio 4
Last on
Plant List
Questions and timecodes are below. Where applicable plant names have been provided.
Q – The W.I. in our village has sent members bulbs to look forward to spring with. What bulbs would the panel send a friend as a message of hope?
(1 minute 24 seconds)
Anne – Hippeastrum
Matthew – Eremurus (Foxtail lily)
Chris – Crocus tommasinianus
Q – What are the dos and don'ts of creating a varied and colourful border from scratch, and what can I be doing now to prepare?
(5 minutes 5 seconds)
Anne – Squirting cucumber
Coleus
Dahlia variabilis 'Bishop's Children'
Q – Why has my holly bush not got a single berry when last year it was covered?
(8 minutes 50 seconds)
Q – Could the panel give some ideas for alternative indoor living Christmas trees?
(12 minutes 5 seconds)
Matthew – Araucaria heteropylla
Feature – Alex Young's houseplant winter survival guide
(15 minutes 44 seconds)
Q – A couple of weeks ago, I sowed some poppy seeds, and despite the dark and cold, they have germinated. Will they die if I keep them outside or should I bring them in?
(19 minutes 5 seconds)
Chris – Armenian poppy
Q – How can you get rid or control Ground Elder growing over from next door? I'd prefer not to use chemicals.
(22 minutes 32 seconds)
Q – Do the panel have any tips for starting and creating a wildlife pond?
(26 minutes 37 seconds)
Feature – The History of the Amaryllis with Advolly Richmond
(30 minutes 48 seconds)
Amaryllis belladonna
Q – We bought an apple tree for our allotment a few years ago, however our allotment rules stipulate that we're only allowed dwarf species, but the tree is now thriving… Is there any pruning method we can use to keep it small without giving it too much stress?
(34 minutes 47 seconds)
Q – I recently had a nightmare about my raspberry canes; do the panel ever have dreams (good or bad) about their gardens?
(38 minutes 13 seconds)
Broadcasts