Main content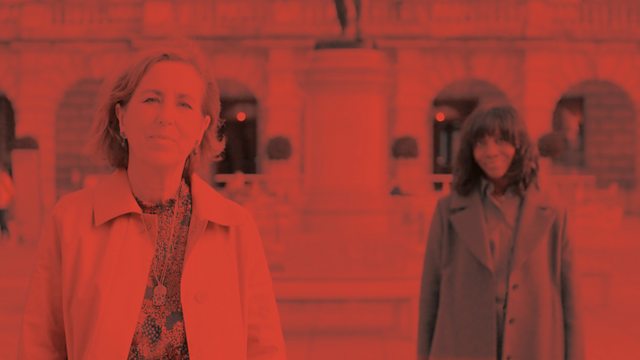 The Royal Academy's Summer Exhibition 2020 faces challenges in its 252-year history. For the first time in its history the show has been pushed into the winter months.
In this two-part film we see the team behind The Royal Academy's Summer Exhibition in 2020 face challenges like no other in its 252-year histor. For the first time the RA show has been pushed into the winter months and forced to contend with the realities of social distancing and the challenges of mounting the exhibition in the face of so much uncertainty. The RA team persevere led by exhibition coordinators and Turner Prize-nominated artists Jane and Louise Wilson, and fellow RA artists including Sonia Boyce, Isaac Julien and Richard Deacon.
Both episodes capture the effect of the global crisis on the Royal Academy during lockdown and the necessary changes needed to bring the 2020 Summer Exhibition to the public, as the committee discuss creative solutions to opening in a socially distanced way. Presented by Kirsty Wark and Brenda Emmanus, we see the extra behind-the-scenes preparations, meet artists like Cornelia Parker and Brian Eno as he installs his ambient sound piece for the Academy's vestibule. We find out more about the work of the twin coordinators Jane and Louise Wilson and their vision for this year's exhibition and meet artist Rebecca Salter, the first female President of the RA.
Broadcasts