Main content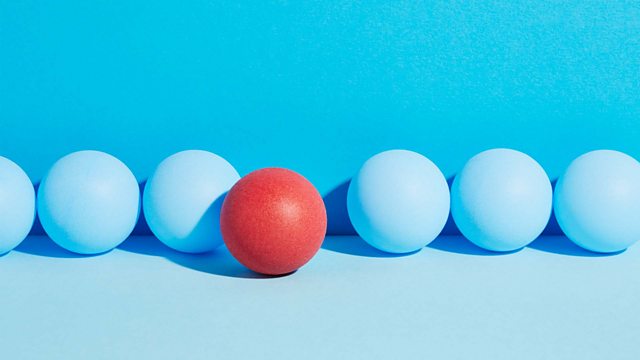 Conformity and Rebellion
Rana Mitter hears lessons from the lives of a playwright and British Black Panther member, a Ukrainian film-maker, a Japanese child star and gang leaders in Glasgow and Chicago.
Activist Obi Egbuna, Ukrainian director Kira Muratova, Japanese child star Misora Hibari and the experiences of teenage gang leaders in Glasgow and Chicago. Rana Mitter gathers a panel of New Generation Thinkers to look at what different lives can tell us about conformity and rebellion.
Christopher Harding is the author of The Japanese, A History in Twenty Lives and Japan Story: In Search of a Nation, 1850 to the Present. He teaches at the University of Edinburgh.
Louisa Egbunike teaches African/Caribbean Literature at Durham University, has published A Companion to Chimamanda Ngozi Adichie and is a convener of the Annual International Igbo Conference at SOAS.
Victoria Donovan is the author of the first ever study of the Russian Northwest and its role in imagining the Soviet and Russian nations: Chronicles in Stone: Preservation, Patriotism and Identity in Northwest Russia. She teaches at the University of St Andrews.
Alistair Fraser is the author of Gangs and Crime: Critical Alternatives and Urban Legends: Gang Identity in the Post-Industrial City which was co-awarded the British Society of Criminology Book Prize. He teaches at the University of Glasgow.
They are all New Generation Thinkers on the scheme run by BBC Radio 3 and the Arts and Humanities Research Council to select ten early career academics each year to turn their research into radio. There are now 100 academics who have experienced the scheme and you can find a playlist featuring essays, features and discussions on the Free Thinking website.
Producer: Robyn Read
Last on
Broadcast

Featured in...
From prison breaks to VR dinosaurs: insights from the AHRC & BBC's scheme for academics.

Will Hutton, Lucy O'Brien, Richard Sennett on how topics are taught + campus free speech?