Main content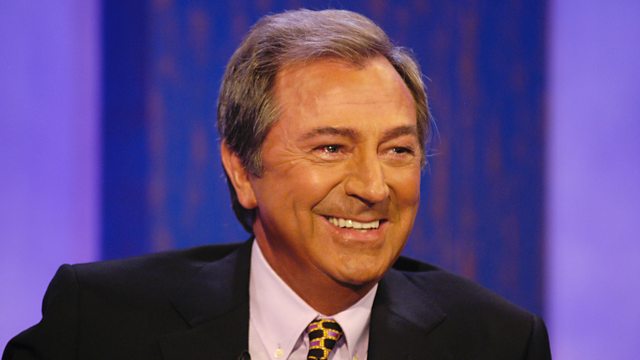 Des O'Connor CBE, Richard Trim OBE, Dr Ataullah Siddiqui, Edith Raymond Locke
Matthew Bannister on comedian Des O'Connor, radar engineer Richard Trim, Muslim scholar Dr Ataullah Siddiqui, editor Edith Raymond Locke.
Pictured: Des O'Connor
Matthew Bannister on
The comedian Des O'Connor, an all-round entertainer equally at home telling jokes, hosting a chat show or recording an album.
Richard Trim, the radar engineer who developed the technology that supports modern air traffic control systems.
Dr Ataullah Siddiqui, the leading Muslim scholar who played a major role in creating inter-faith dialogue.
Edith Raymond Locke, the editor of Mademoiselle Magazine who supported the early careers of fashion designers like Ralph Lauren and Donna Karan.
Interviewed guest: David Steadman
Interviewed guest: Fergus Trim
Interviewed guest: Sughra Ahmed
Interviewed guest: Canon Andrew Wingate OBE
Interviewed guest: Ali MacGraw
Interviewed guest: Rosemary Feitelberg
Interviewed guest: Andrea Robinson
Producer: Neil George
Archive clips from: Desert Island Discs, Radio 4 01/09/1969; Jimmy Tarbuck, The Daily Mail 17/11/2020; One Minute With Des O'Connor, Radio 1 01/01/2000; The Morecambe & Wise Show, BBC Two 25/12/1975; Front Row, Radio 4 06/10/2011; Jimmy Tarbuck, ITV News 16/11/2020; This Morning, ITV 16/11/2020; Countdown, Channel 4 29/09/2008; Good Morning Britain, ITV 16/11/2020; Tomorrow's World, BBC One 15/01/1997; Ataullah Siddiqui, Cardiff University/Islam UK 21/01/2019.
Last on
Des O'Connor CBE
Born 12 January 1932; died 14 November 2020, aged 88.
Richard Trim OBE
Born 22 December 1931; died 21 September 2020, aged 88.
Last Word spoke to his friend and former boss David Steadman, and his son Fergus Trim.
Dr Ataullah Siddiqui
Born 27 January 1954; died 8 November 2020, aged 66.
Last Word spoke to his former pupil Sughra Ahmed, and Canon Andrew Wingate OBE.
Edith Raymond Locke
Born 3 August 1921; died 23 August 2020, aged 99.
Last Word spoke to her friend and guest editor Ali MacGraw, fashion journalist Rosemary Feitelberg, and writer Andrea Robinson.  
Broadcasts