Main content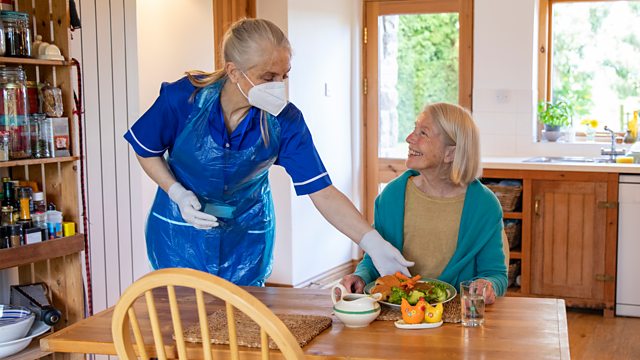 Private Health Insurance, Home Care, Bereavement Leave
Value for money private health insurance. The home care agencies on the brink of collapse because of coronavirus. Should we have a legal right to time off work for bereavement?
We take a look at private health insurance and ask if this sort of cover is still value for money. Around 10 per cent of the UK population has private medical cover with more people now considering taking it out due to delays for treatments and procedures on the NHS. We hear from a listener who says his premiums crept up from £5,500 a year to nearly £17,000 a year over five years. We also speak to Malcolm Tarling from the Association and British Insurers and Kara Gammell, a journalist and blogger on insurance, about what people should expect to pay when taking out cover.
Hundreds of agencies providing carers for people at home are at risk of going out of business because of rising costs due to coronavirus. Exclusive research for You and Yours suggests more than a quarter of UK home care providers could go under. The sector has more than £100 million of debt, nearly £40,000 per company. With many of them facing extra costs because of COVID 19 - that figure is expected to rise significantly in the coming months. Our reporter, Sam Fenwick, spent a day with a carer in Liverpool.
Currently, in the UK, you only have a legal entitlement to bereavement leave if you're a parent and lose a child under the age of 18. The charity Sue Ryder wants that to change that. They're calling on the government to introduce two weeks statutory paid bereavement leave for all UK employees who lose a close relative or partner. We speak to their Chief Executive, Heidi Travis, and also hear from a woman who lost her husband last year.
Presenter: Winifred Robinson
Producer: Tara Holmes.
Last on
Broadcast