Main content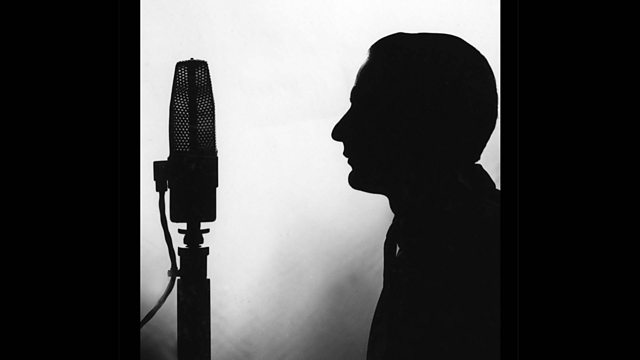 About Face
Would you change your nose if you could? What about an entire face transplant? Des Fitzgerald talks to Emily Cock and Fay Bound Alberti about facial difference.
Would you change your nose if you could? What about an entire face transplant? Des Fitzgerald speaks to researchers investigating the past and future of facial difference and medical intervention and looks at videos from participants in the AboutFace project, which are being launched as part of the Being Human Festival this November.
Emily Cock, from the University of Cardiff, looks at our relationship with our noses throughout history – from duels and sexual diseases to racial prejudice.
Fay Bound Alberti, from the University of York, talks about a project called AboutFace, which she is running to look at the emotional impact of face transplant surgery, investigating the moral questions it raises, looking at the impact of facial difference in the age of the selfie, and the emergence of facial transplantation as a response to severe trauma. There have been fewer than 50 face transplants globally since the first was performed in 2005 and none in the UK to date. You can find more at https://aboutfaceyork.com/ @AboutFaceYork
Fay is a UKRI Future Leaders Fellow from the Department of History at the University of York and new videos are being launched as part of the 2020 Being Human Festival https://beinghumanfestival.org/ Sarah Hall is working on the launch of the new films.
The BBC has a series of programmes reflecting the anniversary of the Disability Discrimination Act UK
Emily Cock is a Leverhulme Early Career Fellow, undertaking a three-year project Fragile Faces: Disfigurement in Britain and its Colonies (1600–1850). Her book is called Rhinoplasty and the nose in early modern British medicine and culture
She and host Des Fitzgerald, from the University of Exeter, are New Generation Thinkers on the scheme run by the BBC with the AHRC to work with academics to put research onto radio.
You can find a playlist called New Research on the Free Thinking website https://www.bbc.co.uk/programmes/p03zws90
Producer: Robyn Read
Last on
Broadcast

Featured in...
Will Hutton, Lucy O'Brien, Richard Sennett on how topics are taught + campus free speech?