Main content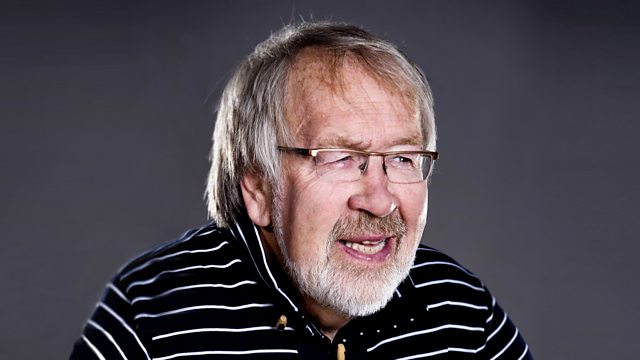 15/11/2020
End the day in the company of the songwriting masters of country, folk, blues, soul and rock 'n' roll.
Last on
Music Played
Jim White

Sum Of What We've Been

Misfits Jubilee.
Self-Released.

Dawes

None Of My Business

Good Luck With Whatever.
Rounder Records.

My Darling Clementine

Stranger In The House

Country Darkness Vol 1.
Fretsore Records.
002.

Terra Lightfoot

It's Over Now

Consider The Speed.
Sonic Unyon.

Gordon Lightfoot

The Wreck Of The Edmund Fitzgerald

Gordon Lightfoot - Gord's Gold Vol.II.
Warner Bros.

Simple Minds

Don't You (Forget About Me)

Glittering Prize - Best Of Simple Min.
Virgin.

Jackie Leven

Universal Blue

Night Lilies.
Cooking Vinyl.

Emmylou Harris

The Road

Hard Bargain.
Nonesuch.
1.

Linda Ronstadt

A River For Him

Winter Light.
Warner Music UK Limited.

Adam Beattie

Stripped To The Bone

Somewhere Round The Bend.
Somewhere Round The Bend.

Neil Young

After The Goldrush

Neil Young - After The Gold Rush.
Reprise.
2.

Mark Knopfler

Wild Theme

Local Hero (Film Soundtrack).
Vertigo.

Dawes

St. Augustine At Night

Good Luck With Whatever.
Rounder Records.
005.

Simple Minds

Belfast Child

The Best Of Simple Minds.
Virgin Records Ltd.

The Bills

Keeping The Blues Alive

Till The Blues Have Gone.
Wheeling Records.

Emmylou Harris

Boulder to Birmingham

Profile / Best of Emmylou Harris.
Warner Bros..
11.

Tom Russell

Red Dirt Girl

The Pugilist At 59.
Hightone Records.

Ewan McLennan

Roll On

Sounds Like Knockengorroch.
Self-Released.

Stevie Palmer

Gently Into The Night

We Become The Sunshine.
Greentrax Recordings.
008.

Dirk Powell

Bright Light of Day

When I Wait For You.
Vertical Records.

Jeb Barry & The Pawn Shop Saints

You Don't Know The Cumberland

Gillian Tuite

Who I Am Today

Who Am I Today (Single).
Self-Released.

Clive Gregson

&

Christine Collister

Farewell Note

Mischief.
Special Delivery.
Broadcast